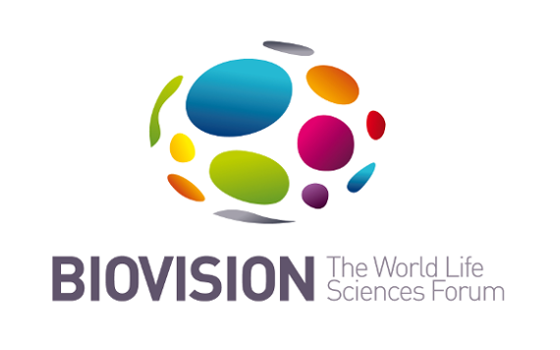 4 - 6 April 2017, Lyon, France.
Biovision World Life Science Forum is fostering a unique approach to meet, connect and collaborate between international decision-makers from the academic, civil society, policy-making and private sectors whether industrials or investors. Biovision being the place to network and make the connections you need to secure partnerships, investments and contacts.

Presenting an impressive line-up of participants addressing evidence and research as well as development and promotion, the 2017 edition of the Biovision life sciences forum affirms its status as a standout gathering of knowledge among other such international meetings. This year, the forum will welcome major players from the health sector representing each step of the value chain (research, innovation, partnerships and finance) with the goal of arriving at concrete solutions to existing and future health issues.

Biovision Prospective: A meeting place for stakeholders in global health
The Prospective meetings will facilitate discussions between Biovision participants, international experts and leading figures in global health and prevention throughout the course of four main session focusing on the following paths:
Global medical education & training
Digital health and innovation for sustainable healthcare
Emerging viral diseases
Animal health
Cancer
Innovative technologies and science of metagenomics to reach ONE HEALTH
During each session, twenty to thirty experts will participate and exchange ideas in workshops. Their conclusions will be presented at plenary session and finalized within the Call for action addressed to the international community at Biovision's closing ceremony.
Biovision Catalyzer: A springboard for innovative health projects and start-ups
Innovators in the fields of Biotech, Medtech and e-health may hold the solutions to the health issues of today and tomorrow. Biovision is committed to discovering these individuals, supporting them by putting their ideas in the spotlight, and placing them on the fast track towards the fulfilment and realisation of their work. During the Catalyzer meetings, these pioneers in emerging health fields will have the opportunity to pitch their proposals to an expert committee comprised of academic, industry and civil society partners for the chance to develop future collaborations as well as further implementation of their projects.
Innovators will also be more than welcome to take part in Biovision Prospective paths, to challenge, exchange and discuss with Key Opinion Leaders (KOLs) and experts, participate in the ensuing Insight sessions that will lead to Call for Actions on major health issues. They will also get to meet and exchange with KOLs during 'Coffee with' sessions.
Biovision Investor: The intersection of health start-ups and venture capital
The INVESTOR accelerates the fundraising process of Biotech, Medtech and e-health start-ups by putting them in direct contact with potential business and development partners. Selected from a pool of applicants by a special committee, start-ups with the greatest potential to offer innovative health solutions will present their pitches during the Biovision forum in front of a jury comprised of leading European private and corporate investors in the life sciences.
For furher information, please visit:
http://www.biovision.org