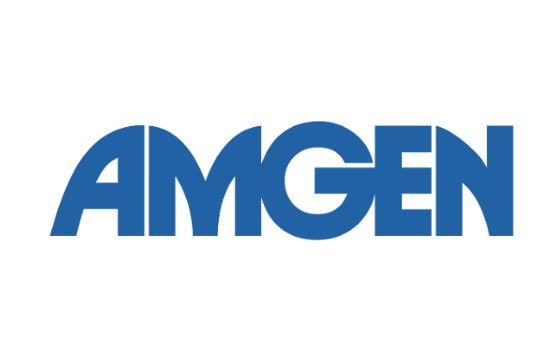 Amgen (NASDAQ:AMGN) today announced that it has reached a global settlement with AbbVie to resolve all pending litigation regarding AMGEVITATM/AMJEVITATM, a biosimilar to AbbVie's Humira® (adalimumab). Under terms of the agreement, AbbVie will grant patent licenses for the use and sale of AMGEVITA/AMJEVITA worldwide, on a country-by-country basis, and the companies have agreed to dismiss all pending litigation. Amgen expects to launch AMGEVITA in Europe on Oct. 16, 2018, and AMJEVITA in the United States on Jan. 31, 2023.

"We look forward to leveraging our existing biologics capabilities to bring high-quality biosimilars to patients worldwide. AMGEVITA will be one of our first biosimilar launches, and this agreement will allow us to secure a strong foothold in the $4 billion European adalimumab market," said Scott Foraker, vice president and general manager of Biosimilars at Amgen. "Building on our strong inflammatory disease presence in the United States, we are excited to develop our inflammation capabilities in Europe, extending our reach and helping more patients gain access to this important class of therapies."

Specific financial terms of the agreement were not disclosed.

About Amgen Biosimilars
Amgen Biosimilars is committed to building upon Amgen's experience in the development and manufacturing of innovative human therapeutics to expand Amgen's reach to patients with serious illnesses. Biosimilars will help to maintain Amgen's commitment to connect patients with vital medicines, and Amgen is well positioned to leverage its more than 35 years of experience in biotechnology to create high quality biosimilars and reliably supply them to patients worldwide.

About Amgen
Amgen is committed to unlocking the potential of biology for patients suffering from serious illnesses by discovering, developing, manufacturing and delivering innovative human therapeutics. This approach begins by using tools like advanced human genetics to unravel the complexities of disease and understand the fundamentals of human biology.

Amgen focuses on areas of high unmet medical need and leverages its expertise to strive for solutions that improve health outcomes and dramatically improve people's lives. A biotechnology pioneer since 1980, Amgen has grown to be one of the world's leading independent biotechnology companies, has reached millions of patients around the world and is developing a pipeline of medicines with breakaway potential.