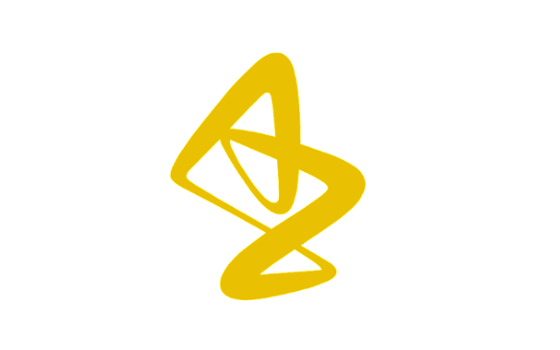 AstraZeneca has entered into a collaboration with Regeneron to research, develop and commercialise small molecule compounds directed against the GPR75 target with the potential to treat obesity and related co-morbidities. The companies will evenly split research and development costs and share equally in any future potential profits.

As published in Science, the new target was found by sequencing nearly 650,000 people and identifying individuals with rare protective mutations. Individuals with at least one inactive copy of the GPR75 gene had lower body mass index (BMI) and, on average, tended to weigh about 12 pounds less and faced a 54% lower risk of obesity than those without the mutation.1 Strong associations were also seen with improvements in diabetes parameters, including glucose lowering.(1) Obesity and insulin resistance are key drivers in the development of type-2 diabetes and often lead to cardiorenal complications, as well as liver disease.

Mene Pangalos, Executive Vice President, BioPharmaceuticals R&D, AstraZeneca, said: "We are pleased to announce this important collaboration with Regeneron to identify small molecule modulators against GPR75, a newly identified target with genetic validation in metabolic disorders. Obesity and insulin resistance remain key drivers in the development of type-2 diabetes and areas of significant unmet medical need."

George D. Yancopoulos, M.D., Ph.D., President and Chief Scientific Officer of Regeneron, said: "The next era of drug development is being fuelled by important genetic findings that direct drug developers on how to deploy our toolkit of biologics, small molecules and gene editing technologies. As experts on genetics and human biology, Regeneron is excited to join forces with the chemistry and small molecule leaders at AstraZeneca, as we seek to develop new medicines tackling the harmful and costly obesity epidemic."
Obesity and related co-morbidities
Obesity is associated with many serious health complications and drives organ dysfunction, including in the heart, liver, kidneys and pancreas.

Worldwide the prevalence of obesity has more than tripled since 1975 and approximately 650 million adults are estimated to live with obesity today.(2)
AstraZeneca in CVRM
Cardiovascular, Renal and Metabolism (CVRM), part of BioPharmaceuticals, forms one of AstraZeneca's main disease areas and is a key growth driver for the Company. By following the science to understand more clearly the underlying links between the heart, kidneys and pancreas, AstraZeneca is investing in a portfolio of medicines for organ protection and to improve outcomes by slowing disease progression, reducing risks and tackling co-morbidities. The Company's ambition is to modify or halt the natural course of CVRM diseases and potentially regenerate organs and restore function, by continuing to deliver transformative science that improves treatment practices and cardiovascular health for millions of patients worldwide.
About AstraZeneca
AstraZeneca (LSE/STO/Nasdaq: AZN) is a global, science-led biopharmaceutical company that focuses on the discovery, development, and commercialisation of prescription medicines in Oncology, Rare Diseases and BioPharmaceuticals, including Cardiovascular, Renal & Metabolism, and Respiratory & Immunology. Based in Cambridge, UK, AstraZeneca operates in over 100 countries and its innovative medicines are used by millions of patients worldwide.
1. Akbari P, Gilani A, Sosina O, et al. Sequencing of 640,000 exomes identifies GPR75 variants associated with protection from obesity. Science. 2021;373(6550):eabf8683.
2. World Health Organization. Obesity and overweight. 2021. Available from: https://www.who.int/news-room/fact-sheets/detail/obesity-and-overweight. Last accessed: July 2021.