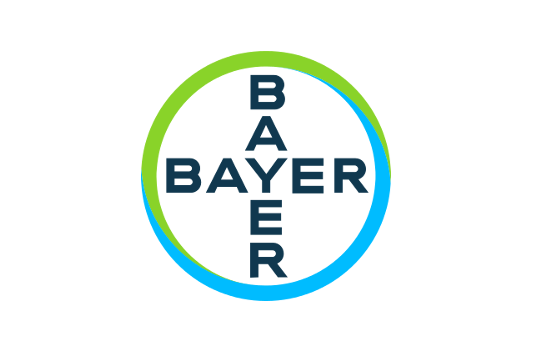 Grants4Impact (G4I), a new energizer program launched by Bayer Cares Foundation, is providing targeted support to social impact pioneers and start-ups in the fields of healthcare and nutrition. The aim of the program is to give selected change-makers around the world new opportunities to grow and transform great ideas into powerful impact solutions that help to improve the lives of millions. In batch periods of two years five carefully selected projects are being granted a total of EUR 1 million to help scale their ideas to the next level of impact. Each project receives EUR 150,000 in cash contributions as well as additional in-kind benefits (e.g. training, mentoring, coaching and PR or visibility boosts) worth EUR 50,000 in all.

"Grants4Impact is to be a kind of incubator for visionary social pioneers working on solutions to the major challenges in the healthcare and nutrition fields," explains Thimo V. Schmitt-Lord, CEO, Bayer Foundations. "Besides gaining access to more funding, these young entrepreneurs will be gaining valuable know-how through the close cooperation with Bayer. Together we want to unleash the scale-up potential of their projects to help millions of disadvantaged people around the world enjoy a better quality of life."

The five projects to be supported in the first round of Grants4Impact awards are SANI SOLAR, a solar-powered maintenance-free sanitation project developed in Germany and being piloted in Brazil; COOLAR, an electricity-free cooling system for drugs and food developed in Germany and being piloted in Kenya; SafetyNet, a smart nets for selective fishery project developed in the UK and being piloted in Indonesia; BISA M-Health, a telemed service developed in Ghana and being piloted in Senegal; and iBreast Exam, a handheld breast cancer screening device developed in the USA and being piloted in Brazil.
iBreast Exam - facilitating mass screenings for breast cancer
Breast cancer is the most common invasive cancer in women worldwide. Survival rates differ greatly, depending on the stage at which a tumor is detected. That is why early screening is so important. In many low- and middle-income regions of the world women are generally diagnosed at late stages since mammograms are not available. As a result, around 70% of all breast cancer deaths occur in such regions. iBreast Exam, a revolutionary handheld breast cancer screening device, is capable of changing this sad state of affairs. Developed in the USA by Mihir Shah, iBreast Exam is radiation-free, painless, and being deployed in a pilot project in a remote area of Brazil. In cooperation with DASA and a network of selected clinics, some 10,000 women with no access to regular screening will thus be given the possibility of having a tumor detected at an earlier stage than otherwise possible - and will thus enjoy a higher chance of survival.

All five projects from the first Grants4Impact round were nominated for the Aspirin Social Innovation Awards 2017-18. Bayer Cares Foundation presents these awards to innovative concepts that are helping to close gaps in the healthcare and nutritional fields and have the potential to create sustainable systemic changes. 33 initiatives or social pioneers have been awarded a total of EUR 235,000 since the program was introduced in 2010.

For further information, please visit:
http://www.bayer-foundations.com
Bayer Cares Foundation
As the social impact foundation of the innovation company Bayer, the Bayer Cares Foundation sees itself as initiator, promoter and partner for innovation at the interface between academia, industry and civil society. The programs are focused on people - their commitment to societal progress, their wealth of ideas in fulfilling social challenges, and those that arise in times of emergency. The foundation's funding activities are a central element of Bayer's global corporate societal engagement (CSE) of around EUR 49 million annually - with the focus on promoting frontier science and social innovations connected to the UN's Global Development Goals of Zero Hunger and Health and Well-Being.
About Bayer
Bayer is a global enterprise with core competencies in the life science fields of health care and agriculture. Its products and services are designed to benefit people and improve their quality of life. At the same time, the Group aims to create value through innovation, growth and high earning power. Bayer is committed to the principles of sustainable development and to its social and ethical responsibilities as a corporate citizen. In fiscal 2017, the Group employed around 99,800 people and had sales of 35.0 billion euros. Capital expenditures amounted to 2.4 billion euros, R&D expenses to 4.5 billion euros.