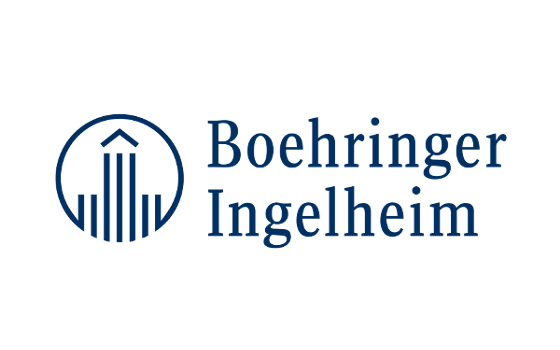 Boehringer Ingelheim unveils a new phase of "More Than Scleroderma: The Inside Story", and launches the new patient website www.morethanscleroderma.com. The global initiative highlights the importance of understanding the 'inside story' of each individual living with scleroderma, also known as systemic sclerosis. To coincide with the Systemic Sclerosis World Congress in Bordeaux, 15-17 February 2018, new and truly inspiring patient stories were revealed, reflecting the real-life, diverse and very moving journeys of people across the world living with scleroderma. The campaign will also be launched in the U.S.

The new website www.morethanscleroderma.com features a powerful collection of photographs and video stories of people from around the world living with scleroderma, revealing the life-changing impact of the disease.

Anna, from Szombathely in Hungary, has shared her story on the website. She wants to encourage and inspire others with the disease. "I would like to make it clear to others that they are not alone."

Anna, 36, recalls how "Back when I was originally diagnosed, my world completely fell apart... I found everything terrifying." She didn't know anyone else with the disease and couldn't find positive stories. But Anna learned how to cope with the disease, and after a difficult journey she is happy again and enjoying life. "Today I'm much more grateful for the little things," she explains.

To see Anna's story and those of other patients from around the world, visit www.morethanscleroderma.com and https://www.boehringer-ingelheim.com/respiratory/systemic-sclerosis/inside-story

Scleroderma is a rare and potentially fatal disease involving the skin, lungs and other organs.(1,2) It typically affects women in the prime of their lives, like Anna, between the ages of 25 and 55.(3,4) Most people with the disease will develop some degree of lung scarring, or interstitial lung disease (ILD).(1,5,6,7) Currently, there are no approved medicines for treating lung fibrosis associated with scleroderma.
FESCA Seeks Supportive Action
Annelise Rønnow, president of FESCA (The Federation of European Scleroderma Associations) values the opportunity for broad audiences to engage in raising awareness of this rare disease.

"Better awareness of scleroderma and its signs and symptoms should help people get diagnosed earlier, so care and support can be provided," said Rønnow. "It is so inspiring and insightful to hear the poignant journeys of people living with the disease. We support 'More Than Scleroderma: The Inside Story', for the information and help it can offer people affected by this little-known disease".
About Scleroderma and Interstitial Lung Disease
Scleroderma, also known as systemic sclerosis, is a rare disease characterised by thickening and scarring of connective tissue throughout the body.(1,2) It is estimated that up to 2.5 million people worldwide have scleroderma.(8) Because scleroderma affects the connective tissue, symptoms can occur in any area of the body including the skin, muscles, blood vessels and internal organs, making it difficult to diagnose. The disease impacts four times as many women as men, and the onset of the disease typically occurs at a young age - between 25 and 55 years.(3)

Nearly all people with scleroderma have hardening and thickening of patches of skin. The disease also can cause scarring in the lungs, heart, and kidneys, which can be debilitating and may become life-threatening.(1,2) When the disease affects the lungs, it results in some degree of lung scarring, or interstitial lung disease (ILD). Lung involvement, like ILD, is the leading cause of death among people with scleroderma.(1,9)

Boehinger Ingelheim is researching potential new treatments for this life changing condition. The Phase III SENSCIS™ (Safety and Efficacy of Nintedanib in Systemic SClerosIS)(10) is fully enrolled with the aim to have preliminary results in 2019. This important trial is another example of the company's ongoing commitment to improving the lives of patients living with devastating respiratory diseases.
About Boehringer Ingelheim
Innovative medicines for people and animals have, for more than 130 years, been what the research-driven pharmaceutical company Boehringer Ingelheim stands for. Boehringer Ingelheim is one of the pharmaceutical industry's top 20 companies and to this day remains family-owned. Day-by-day, some 50,000 employees create value through innovation for the three business areas; human pharmaceuticals, animal health and biopharmaceutical contract manufacturing. In 2016, Boehringer Ingelheim achieved net sales of around 15.9 billion euros. With more than three billion euros, R&D expenditure corresponds to 19.6 per cent of net sales.
Social responsibility comes naturally to Boehringer Ingelheim. That is why the company is involved in social projects such as the "Making More Health" initiative. Boehringer Ingelheim also actively promotes workforce diversity and benefits from its employees' different experiences and skills. Furthermore, the focus is on environmental protection and sustainability in everything the company does.
1. Solomon JJ, Olson A L, Fischer A, et al. European Respiratory Update: Scleroderma lung disease. Eur.Respir. Rev. 2013; 22: 127, 6-19.
2. Denton CP, Khanna D. Systemic sclerosis. Lancet. 2017 Apr 13
3. Scleroderma Foundation. What is scleroderma? Available at: www.scleroderma.org/site/PageNavigator/patients_whatis.html#.V hgSaPlViko. Last accessed January 2018
4. Herzog EL, et. al. Review: Interstitial Lung Disease Associated With Systemic Sclerosis and Idiopathic Pulmonary Fibrosis: How Similar and Distinct? Arthritis Rheum. 2014;66:1967-1978
5. Schurawitzki H et al. Interstitual lung disease in progressive systemic sclerosis: High-resolution CT vs radiography. Radiography. 1990;176:755-9.
6. Steen V et al. Severe restrictive lung disease in systemic sclerosis. Arthritis Rheum 1994;66(60:1625-35
7. Nihtyanova SI et al. Prediction of pulmonary complications and long-term survival in systemic sclerosis. Arthritis Rheum 2014;66(6):1625-35.
8. University of Michigan Scleroderma Program. What is Scleroderma? Available at: www.med.umich.edu/scleroderma/patients/scleroderma.htm. Last accessed January 2018.
9. Vega CP, Solomon JJ,Brown KK, et al. Management of interstitial lung disease in systemic sclerosis. Int. J. Clin. Rheumatol. (2011) 6(5),503-515
10. Clinical trial.gov. A Trial to Compare Nintedanib With Placebo for Patients With Scleroderma Related Lung Fibrosis. Available at: https://clinicaltrials.gov/ct2/show/NCT02597933. Last accesssed January 2018.