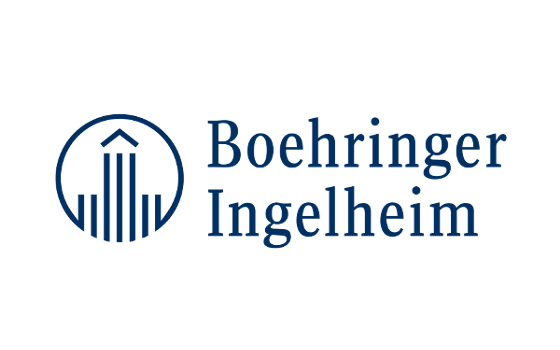 Boehringer Ingelheim announced the start of a new self-help project in India to increase awareness of hygiene and health. On the occasion of the Global Handwashing Day 2018, October 15 the company would like to draw attention to the hygienic conditions in the impoverished regions around the world. Many diseases are spread by not washing hands, as a result of lack of knowledge, very limited access to hygiene products, awareness and missing access to clean water: According to UNICEF, diarrhea remains the second largest cause of mortality for children aged under-five globally. Every year, 1.4 million children die from diarrheal diseases due to a lack of safe water, bad sanitation and basic hygiene.

The Boehringer Ingelheim initiative called 'Elephants' was launched end of September 2018 in Coimbatore within the Indian state of Tamil Nadu with a training course for 60 village inhabitants on soap production. The objective is to enable a healthier living in the villages and creating simultaneously an income source for the communities by self-managed soap micro-enterprises. Additionally, the project aims to create business knowledge and logistics skills amongst the participants so that they will be able to independently market their homemade soaps in future. Another core task of this initiative is to increase awareness of infections with communicable diseases due to bad hygiene. The 'Elephants' project is run by Boehringer Ingelheim employees who volunteered to engage in company-sponsored projects in India through the company's initiative Making More Health.

"We know from the western world that there is no health without wealth. This experience seems unknown, unmet or unsolved in our project area. In order to solve this problem we have to combine health with solutions that create an income," explains Manolis Mitakis, Pharmacist and Head of Communications & Public Affairs of the Greek subsidiary of Boehringer Ingelheim, who travelled to India, involved in the Making More Health Executive in Residence Program.

The Boehringer Ingelheim long-term and global initiative Making More Health (MMH) aims to create a healthier world for individuals, communities and families. By supporting social entrepreneurs and social entrepreneurial thinking, MMH is looking for innovative solutions, which create social impact. Together with the local partner-NGO, the Karl Kübel Institute for Development Education and the German federal state Hessen toilets are built or renovated to increase hygiene among schoolchildren in the chosen territory in Tamil Nadu/ India. Education and awareness programs on hygiene help a lot that children can visit schools at a regular basis. However, awareness is only the first step to prevent diseases. The second step is to make sure that the knowledge leads to the right hygienic behavior and here soap can play a major role.

"Our MMH activities in India started in 2015 in close collaboration with local stakeholders. That's why we co- create with others, build kindergarten buildings and train kindergarten teachers on health awareness in the rural villages, provide toilets in schools and contribute actively to a hygiene campaign of one of our social entrepreneurs in our network. A two year health awareness program for tribal people including various health topics and digital trainings as well as safety trainings for daily life are also part of our activities. With teaching people skills and enabling them to create their own income we do a next step. We run regularly leadership weeks for our managers in our project area, close to Coimbatore - and we learn a lot: because understanding and talking to the local communities and organizations is important to develop solutions that are meeting the real needs and which are accepted," says Manuela Pastore, global lead of Making More Health.
About Boehringer Ingelheim
Improving the health and quality of life of patients is the goal of the research-driven pharmaceutical company Boehringer Ingelheim. The focus in doing so is on diseases for which no satisfactory treatment option exists to date. The company therefore concentrates on developing innovative therapies that can extend patients' lives. In animal health, Boehringer Ingelheim stands for advanced prevention.
Family-owned since it was established in 1885, Boehringer Ingelheim is one of the pharmaceutical industry's top 20 companies. Some 50,000 employees create value through innovation daily for the three business areas human pharmaceuticals, animal health and biopharmaceuticals. In 2017, Boehringer Ingelheim achieved net sales of nearly 18.1 billion euros. R&D expenditure, exceeding three billion euros, corresponded to 17.0 per cent of net sales.
As a family-owned company, Boehringer Ingelheim plans in generations and focuses on long-term success. The company therefore aims at organic growth from its own resources with simultaneous openness to partnerships and strategic alliances in research. In everything it does, Boehringer Ingelheim naturally adopts responsibility towards mankind and the environment.