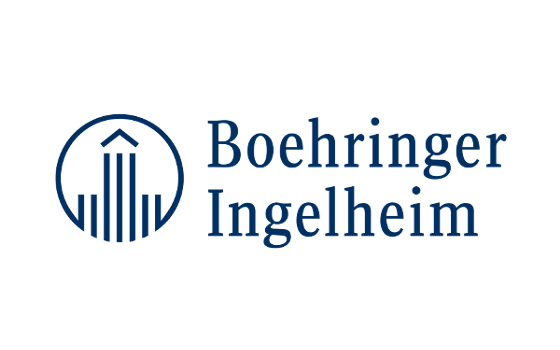 Boehringer Ingelheim has taken an important step towards greater agility in the company with inauguration of the new building, called "BI CUBE", at the Ingelheim site. The sustainably built and innovative building was handed over to its future users at an internal ceremony. Specially trained employees, so-called Agile Facilitators, will support projects and teams from all areas of the company in the application of agile working methods. There, new ideas will be developed, problem solutions for concrete business challenges developed and strategies for future developments or new products created.

Agility is an explicit component of Boehringer Ingelheim's corporate culture. This refers to an attitude that allows employees and thus the organization to quickly perceive changes in the environment, analyse them and react quickly, thus permanently changing and becoming better. To achieve this, so-called agile working methods are to be used more frequently and effective, e.g. Scrum methodology in project management or design thinking in creative processes. In concrete terms, this means that projects start with the analysis of patient or user needs and more, better and targeted ideas can be developed more quickly. Thanks to an extensive training program, employees from all areas of the company can learn these methods. The first 30 employees have already been trained as "agile facilitators" and can now effectively apply agile methods and instruct colleagues in workshops.

"Why does Boehringer Ingelheim need such a building? We want to continuously improve ourselves - in the way we think and how we work together. 'BI CUBE' will give employees the opportunity to try out new things," said Hubertus von Baumbach, CEO of Boehringer Ingelheim, at the inauguration ceremony. "BI CUBE is for organisational development what the laboratories are for our research and thus an important building block on our way to improving the health of humans and animals". Andreas Neumann, Member of the Board of Managing Directors and responsible for Human Resources, added: "We hope that what happens in this building will spread to the entire company and infect us all with the 'agility virus'".

With the "BI CUBE" building in a central location at the Ingelheim site, Boehringer Ingelheim employees now have a working environment that is exclusively used for agile working methods and is therefore perfectly optimized for this purpose. Thanks to its own photovoltaic system, the new building is energetically self-sufficient and with wood as a sustainable building material, the environmental balance is further improved. The unusual building differs greatly from the company's other workplaces both visually and in terms of equipment. Building shape, building materials, surfaces, furniture, technical equipment, colours - everything serves to create a working environment that promotes creativity and to offer the teams the greatest possible flexibility on the almost 700 square meters. The three workspace rooms there can also be combined to form a large hall. The complete furniture is movable and can be quickly reassembled as required using the modular construction method. Standard seating is in vain anyway; instead, modular and mobile furniture such as foam cubes or beanbags invite the teams to work together comfortably and effectively. The new building thus complements the company's offering, such as "Smart Working Offices", for flexible and creative work.

The research-based pharma company, which focuses on innovations in its three business areas Human Pharma, Animal Health and Biopharmaceuticals, has launched a large number of activities around the globe to align its working environment, working methods and processes with the future so that even better products and services will reach patients even faster.
About Boehringer Ingelheim
Improving the health and quality of life of patients is the goal of the research-driven pharmaceutical company Boehringer Ingelheim. The focus in doing so is on diseases for which no satisfactory treatment option exists to date. The company therefore concentrates on developing innovative therapies that can extend patients' lives. In animal health, Boehringer Ingelheim stands for advanced prevention.
Family-owned since it was established in 1885, Boehringer Ingelheim is one of the pharmaceutical industry's top 20 companies. Some 50,000 employees create value through innovation daily for the three business areas human pharmaceuticals, animal health and biopharmaceuticals. In 2017, Boehringer Ingelheim achieved net sales of nearly 18.1 billion euros. R&D expenditure, exceeding three billion euros, corresponded to 17.0 per cent of net sales.
As a family-owned company, Boehringer Ingelheim plans in generations and focuses on long-term success. The company therefore aims at organic growth from its own resources with simultaneous openness to partnerships and strategic alliances in research. In everything it does, Boehringer Ingelheim naturally adopts responsibility towards mankind and the environment.