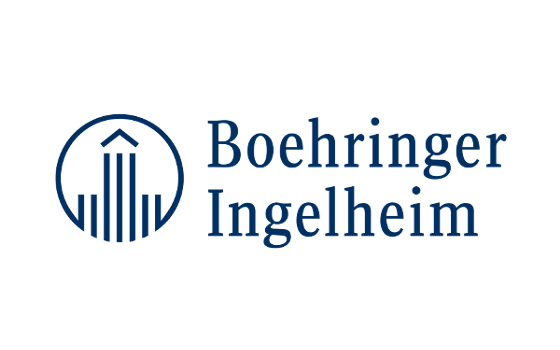 Boehringer Ingelheim, one of the world's leading pharmaceutical companies, recently announced to support two projects of its Making More Health Accelerator Program: Melissa Menke, CEO of Access Ayfa and Joost van Engen, CEO of Healthy Entrepreneurs.

Four social ventures participated in the 2018 - 2019 accelerator program, where they developed innovative business models to solve unmet medical needs in sub Saharan Africa. Boehringer Ingelheim will continue to support the scale up of two of these models through funding of €150,000 per social venture. By using this unique approach, Boehringer Ingelheim is creating a win for communities by developing innovative and sustainable care delivery models, thus improving access to healthcare.

Melissa Menke pitched for a comprehensive diabetes and hypertension screening and clinical management program within low-income populations. Her organization, Access Afya, is a primary healthcare enterprise providing quality healthcare to low income groups in slums in Nairobi, Melissa aims to have 50 clinics across Kenya by 2021. Joost Van Engen, the founder of Healthy Entrepreneurs, pitched on a last mile distribution model for medicines and other basic commodities in rural western Kenya through a network of community entrepreneurs. With this concept, Healthy Entrepreneurs will be able to offer screening services, disease awareness and provide, through a combination of telemedicine and in-person doctor visits, accessible and affordable healthcare services.

"The patients will be the most important part of this program. Many people do not have the right access to quality treatment in Africa. By supporting the social entrepreneurs, patients will be provided with better access to healthcare." Ayman Eissa, Head of Human Pharma, Boehringer Ingelheim META.

The Making More Health (MMH) Accelerator is an 11-month business accelerator program, designed through a collaboration between Boehringer Ingelheim and Ashoka. Boehringer's business insights combined with Ashoka's extensive knowledge on social entrepreneurship gives a perfect foundation to provide a structured process to engage with social entrepreneurs and co-create successful business models.

Boehringer Ingelheim's initiative "Making More Health" aims to establish a network of social enterprises in Kenya, Nigeria and Ghana by building an ecosystem 'on the ground' which will help in developing holistic models that will sustainably provide quality healthcare to underserved communities.
About Boehringer Ingelheim
Improving the health of humans and animals is the goal of the research-driven pharmaceutical company Boehringer Ingelheim. The focus in doing so is on diseases for which no satisfactory treatment option exists to date. The company therefore concentrates on developing innovative therapies that can extend patients' lives. In animal health, Boehringer Ingelheim stands for advanced prevention.
Family-owned since it was established in 1885, Boehringer Ingelheim is one of the pharmaceutical industry's top 20 companies. Some 50,000 employees create value through innovation daily for the three business areas human pharmaceuticals, animal health and biopharmaceuticals. In 2018, Boehringer Ingelheim achieved net sales of around 17.5 billion euros. R&D expenditure of almost 3.2 billion euros, corresponded to 18.1 per cent of net sales.
As a family-owned company, Boehringer Ingelheim plans in generations and focuses on long-term success. The company therefore aims at organic growth from its own resources with simultaneous openness to partnerships and strategic alliances in research. In everything it does, Boehringer Ingelheim naturally adopts responsibility towards mankind and the environment.