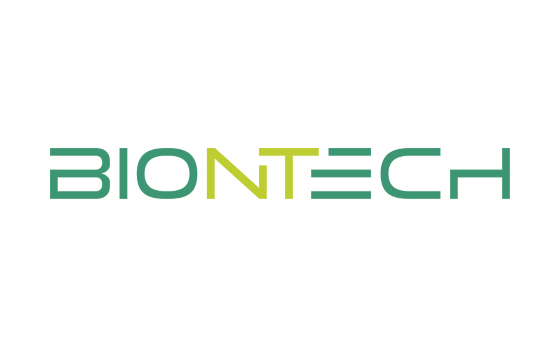 Pfizer Inc. (NYSE: PFE) and BioNTech SE (Nasdaq: BNTX) announced updated topline results from analysis of 927 confirmed symptomatic cases of COVID-19 observed in their pivotal Phase 3 study through March 13, 2021, showing that the Pfizer-BioNTech COVID-19 vaccine, BNT162b2, was 91.3% effective against COVID-19, measured seven days through up to six months after the second dose. The vaccine was 100% effective against severe disease as defined by the U.S. Centers for Disease Control and Prevention (CDC), and 95.3% effective against severe COVID-19 as defined by the U.S. Food and Drug Administration (FDA). Safety data from the Phase 3 study has also been collected from more than 12,000 vaccinated participants who had a follow-up time of at least six months after the second dose, demonstrating a favorable safety and tolerability profile.

"These data confirm the favorable efficacy and safety profile of our vaccine and position us to submit a Biologics License Application to the U.S. FDA," said Albert Bourla, Chairman and Chief Executive Officer, Pfizer. "The high vaccine efficacy observed through up to six months following a second dose and against the variant prevalent in South Africa provides further confidence in our vaccine's overall effectiveness."

"It is an important step to further confirm the strong efficacy and good safety data we have seen so far, especially in a longer-term follow-up," said Ugur Sahin, CEO and Co-founder of BioNTech. "These data also provide the first clinical results that a vaccine can effectively protect against currently circulating variants, a critical factor to reach herd immunity and end this pandemic for the global population."
About the Analysis
The updated analysis of the Phase 3 clinical trial was conducted in accordance with guidance from the FDA for all companies investigating COVID-19 vaccines to review safety and efficacy at key milestones.

Results from this analysis of 46,307 trial participants build upon and confirm previously released data and demonstrate strong protection against COVID-19 through six months post-second dose. From the 927 confirmed symptomatic cases of COVID-19 in the trial, 850 cases of COVID-19 were in the placebo group and 77 cases were in the BNT162b2 group, corresponding to vaccine efficacy of 91.3% (95% confidence interval [CI, 89.0, 93.2]).

32 cases of severe disease, as defined by the CDC, were observed in the placebo group versus none in the BNT162b2 vaccinated group, indicating that the vaccine was 100% efficacious in this analysis against severe disease by the CDC definition (95% CI, [88.0,100.0]). 21 severe cases, as defined by the FDA, were observed in the placebo group versus one case in the BNT162b2 vaccinated group, indicating 95.3% efficacy by the FDA definition (95% CI, [71.0, 99.9]).

Efficacy was generally consistent across age, gender, race and ethnicity demographics, and across participants with a variety of underlying conditions.

A total of 697 cases of COVID-19 were observed in the United States; 647 cases of COVID-19 were observed in the placebo group versus 50 in the vaccine group, indicating vaccine efficacy of 92.6% (95% CI, [90.1, 94.5]).

In South Africa, where the B.1.351 lineage is prevalent and 800 participants were enrolled, nine cases of COVID-19 were observed, all in the placebo group, indicating vaccine efficacy of 100% (95% CI, [53.5, 100.0]). In an exploratory analysis, the nine strains were sequenced and six of the nine were confirmed to be of the B.1.351 lineage. These data support previous results from immunogenicity studies demonstrating that BNT162b2 induced a robust neutralizing antibody response to the B1.351 variant, and although lower than to the wild-type strain, it does not appear to affect the high observed efficacy against this variant.(1)

No serious safety concerns were observed in trial participants up to six months after the second dose. Side effects were generally consistent with previously reported results. Vaccine safety has now been evaluated in more than 44,000 participants aged 16 years and older with more than 12,000 vaccinated participants having at least six months of follow-up after their second dose.

Pfizer and BioNTech plan to submit detailed data for scientific peer review and potential publication in the near future.

The Pfizer-BioNTech COVID-19 Vaccine, BNT162b2, has not been approved or licensed by the U.S. Food and Drug Administration (FDA), but has been authorized for emergency use by FDA under an Emergency Use Authorization (EUA) to prevent Coronavirus Disease 2019 (COVID-19) for use in individuals 16 years of age and older. The emergency use of this product is only authorized for the duration of the declaration that circumstances exist justifying the authorization of emergency use of the medical product under Section 564 (b) (1) of the FD&C Act unless the declaration is terminated or authorization revoked sooner. Please see Emergency Use Authorization (EUA) Fact Sheet for Healthcare Providers Administering Vaccine (Vaccination Providers) including Full EUA Prescribing Information available at www.cvdvaccine.com.

The vaccine, which is based on BioNTech proprietary mRNA technology, was developed by both BioNTech and Pfizer. BioNTech is the Marketing Authorizations Holder in the European Union, and the holder of emergency use authorizations or equivalent in the United States, United Kingdom, Canada and other countries in advance of a planned application for full marketing authorizations in these countries.
About Pfizer: Breakthroughs That Change Patients' Lives
At Pfizer, we apply science and our global resources to bring therapies to people that extend and significantly improve their lives. We strive to set the standard for quality, safety and value in the discovery, development and manufacture of health care products, including innovative medicines and vaccines. Every day, Pfizer colleagues work across developed and emerging markets to advance wellness, prevention, treatments and cures that challenge the most feared diseases of our time. Consistent with our responsibility as one of the world's premier innovative biopharmaceutical companies, we collaborate with health care providers, governments and local communities to support and expand access to reliable, affordable health care around the world. For more than 170 years, we have worked to make a difference for all who rely on us.
About BioNTech
Biopharmaceutical New Technologies is a next generation immunotherapy company pioneering novel therapies for cancer and other serious diseases. The Company exploits a wide array of computational discovery and therapeutic drug platforms for the rapid development of novel biopharmaceuticals. Its broad portfolio of oncology product candidates includes individualized and off-the-shelf mRNA-based therapies, innovative chimeric antigen receptor T cells, bi-specific checkpoint immuno-modulators, targeted cancer antibodies and small molecules. Based on its deep expertise in mRNA vaccine development and in-house manufacturing capabilities, BioNTech and its collaborators are developing multiple mRNA vaccine candidates for a range of infectious diseases alongside its diverse oncology pipeline. BioNTech has established a broad set of relationships with multiple global pharmaceutical collaborators, including Genmab, Sanofi, Bayer Animal Health, Genentech, a member of the Roche Group, Regeneron, Genevant, Fosun Pharma, and Pfizer.
1. New England Journal of Medicine. Neutralizing Activity of BNT162b2-Elicited Serum; March 8, 2021. Available at https://www.nejm.org/doi/full/10.1056/NEJMc2102017