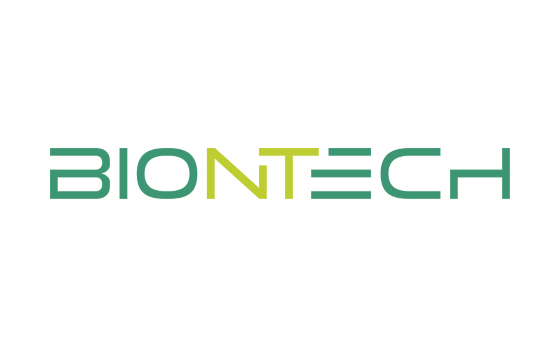 Pfizer Inc. (NYSE: PFE) and BioNTech SE (Nasdaq: BNTX) announced they will supply an additional 100 million doses of COMIRNATY®, the companies' COVID-19 vaccine, to the 27 European Union (EU) member states in 2021. This announcement is a result of the European Commission's (EC) decision to exercise its option to purchase an additional 100 million doses under its expanded Advanced Purchase Agreement signed on February 17, 2021. This brings the total number of doses to be delivered to the EU to 600 million.

"We remain committed to moving as quickly and safely as possible to bring this vaccine to more people in Europe, as the deadly virus continues to wreak havoc across the continent," said Albert Bourla, Chairman and Chief Executive Officer, Pfizer. "To date, we have met all of our supply commitments to the EC and we plan to deliver 250 million doses to the European Union in Q2, a fourfold increase on Q1's agreed quantity."

"The additional 100 million doses from this option exercise will further help to support the acceleration of the vaccination campaigns throughout the EU. We now intend to deliver a total of 600 million doses to the EU this year, which covers two thirds of the EU population and represents the largest cumulative supply agreement for COMIRNATY that we have agreed to date globally," said Sean Marett, Chief Business and Chief Commercial Officer of BioNTech.

COMIRNATY® will be produced in BioNTech's and Pfizer's manufacturing sites in Europe.

COMIRNATY® (the Pfizer-BioNTech COVID-19 vaccine) has been granted conditional marketing authorisation by the European Medicines Agency to prevent coronavirus disease 2019 (COVID-19) in people from 16 years of age. The European Medicines Agency's (EMA's) human medicines committee (CHMP) has completed its rigorous evaluation of COMIRNATY®, concluding by consensus that sufficiently robust data on the quality, safety and efficacy of the vaccine are now available.
About Pfizer: Breakthroughs That Change Patients' Lives
At Pfizer, we apply science and our global resources to bring therapies to people that extend and significantly improve their lives. We strive to set the standard for quality, safety and value in the discovery, development and manufacture of health care products, including innovative medicines and vaccines. Every day, Pfizer colleagues work across developed and emerging markets to advance wellness, prevention, treatments and cures that challenge the most feared diseases of our time. Consistent with our responsibility as one of the world's premier innovative biopharmaceutical companies, we collaborate with health care providers, governments and local communities to support and expand access to reliable, affordable health care around the world. For more than 170 years, we have worked to make a difference for all who rely on us.
About BioNTech
Biopharmaceutical New Technologies is a next generation immunotherapy company pioneering novel therapies for cancer and other serious diseases. The Company exploits a wide array of computational discovery and therapeutic drug platforms for the rapid development of novel biopharmaceuticals. Its broad portfolio of oncology product candidates includes individualized and off-the-shelf mRNA-based therapies, innovative chimeric antigen receptor T cells, bi-specific checkpoint immuno-modulators, targeted cancer antibodies and small molecules. Based on its deep expertise in mRNA vaccine development and in-house manufacturing capabilities, BioNTech and its collaborators are developing multiple mRNA vaccine candidates for a range of infectious diseases alongside its diverse oncology pipeline. BioNTech has established a broad set of relationships with multiple global pharmaceutical collaborators, including Genmab, Sanofi, Bayer Animal Health, Genentech, a member of the Roche Group, Regeneron, Genevant, Fosun Pharma, and Pfizer.