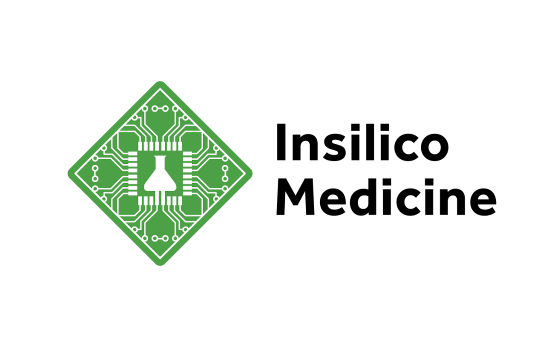 Insilico Medicine (Insilico), a clinical-stage generative artificial intelligence (AI)-driven drug discovery company, announced that the company has nominated a potentially best-in-class preclinical candidate targeting ENPP1 for cancer immunotherapy and the potential treatment of Hypophosphatasia (HPP).

ENPP1 is an ecto-nucleotide pyrophosphatase that plays an important role in purinergic signaling that regulates immune, cardiovascular, neurological, and hematological system functions. Elevated ENPP1 expression is associated with metastasis and poor prognosis in multiple tumor types. ENPP1 inhibition enhances the anti-tumor effect of the host immune system by regulating extracellular cGAMP levels to activate the cGAS-STING pathway.

In addition, the inhibition of ENPP1 has proven to reduce the production of pyrophosphate (PPi) and re-establish mineralization through restoring the balance of PPi and phosphate(Pi). This is expected to be an available strategy to develop small molecule therapies for Hypophosphatasia (HPP), a rare genetic disorder characterized by abnormal development of the bones and teeth.

ISM5939 is an orally available inhibitor of ENPP1 with a distinctly novel molecular structure, designed with the assistance of Insilico's generative AI drug design engine, Chemistry42. The compound demonstrates robust anti-tumor efficacy in in vivo studies. It also shows a favorable safety profile, as well as in vitro ADMET and in vivo pharmacokinetic profiles, which expects to improve clinical compliance with QD (quaque die) dosing frequency. Insilico will further explore the in vivo efficacy of the candidate in HPP models and initiate an Investigational New Drug (IND)-enabling study to advance the candidate to clinical stage.

Powered by AI-driven drug discovery engines and computer-aided drug design methods, Insilico obtained the lead compound of this program within 3 months of project initiation. Insilico's medicinal chemists further optimized the lead compound and solved the CYP self-induction of the compound through structural modifications to ensure steady state of oral drug exposure during continuous dosing. The molecule was nominated as a preclinical candidate compound in April 2023.

"ISM5919 is a novel molecule whose structure differs significantly from that of published patents. It once again displays the ability of generative AI to design molecules from scratch," said Feng Ren, PhD, Co-CEO and Chief Scientific Officer of Insilico Medicine. "ENPP1 is a potential immuno-oncology target that has received widespread attention, but the development of new therapies targeting ENPP1 has been relatively slow. We are committed to evaluating the candidate with full speed to provide an innovative solution for cancer immunotherapy."

Since 2014, Insilico has pioneered applying multiple generative approaches for drug design in both generative chemistry and generative biology, and integrated these approaches into the commercially available Pharma.AI platform, which includes PandaOmics™, the target identification engine, Chemistry42™, the generative chemistry engine, and a clinical trial outcomes prediction engine, InClinico™. Insilico is delivering breakthroughs for healthcare in multiple disease areas through generative AI tools. The Company's lead program targeting fibrosis-driven diseases has completed Phase 0 and Phase I clinical trials and received positive topline data and Orphan Drug Designation. In total, Insilico has 31 programs across 29 targets, including in fibrosis, oncology, immunology, and central nervous system disorders. This is the 12th PCC the Company has nominated since January 2021.

"With the accumulation of years of data, and increasing sophistication of generative AI technologies, we have been able to discover targets and develop new promising therapeutics at a remarkable pace," says Insilico Medicine founder and CEO Alex Zhavoronkov, PhD. "We're looking forward to advancing this latest cancer immunotherapy drug, which works on the promising target ENPP1, to IND-enabling studies."
About Insilico Medicine
Insilico Medicine, a clinical-stage generative artificial intelligence (AI)-driven drug discovery company, is connecting biology, chemistry, and clinical trials analysis using next-generation AI systems. The company has developed AI platforms that utilize deep generative models, reinforcement learning, transformers, and other modern machine learning techniques for novel target discovery and the generation of novel molecular structures with desired properties. Insilico Medicine is developing breakthrough solutions to discover and develop innovative drugs for cancer, fibrosis, immunity, central nervous system diseases, infectious diseases, autoimmune diseases, and aging-related diseases.