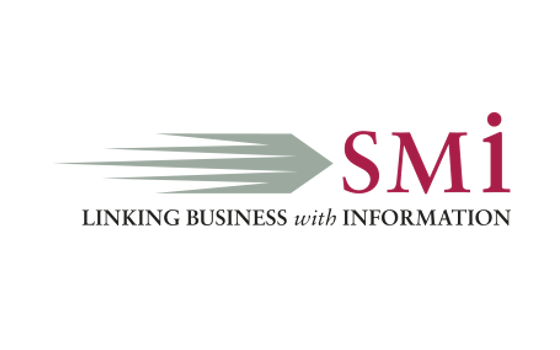 11 - 12 June 2018, London, UK.
SMi Group are delighted to announce their 5th Drug Safety conference. For drugs anywhere, it's the safety in patients which is a huge issue, constantly under surveillance, irrespective of where the drug is in its pipeline.

The Global Pharmaceutical Market currently has a market value of $1057 billion. If a drug is found to be unsafe, causing serious side effects, it can have a huge knock on effect on revenue, causing huge losses to pharmaceutical companies manufacturing the drug.

Drug Safety 2018 aims to discuss the latest findings and current thinking on pharmacovigilance. Importantly, it will address the newest regulatory updates and interpretations of them, including the impact of the vital and much awaited Clinical Trial Regulations.

Network and learn from leading professionals such as:
Keynote Speakers
David Lewis, Senior Adviser Pharmacovigilance, CMO Patient Safety, Novartis
Peter De Veene, Senior Vice President and Head Global Drug Safety and QPPV, Grünenthal
Simon Ashworth, VP EU QPPV, EU Head Compliance and Marketed Products and Head PV Affiliate Relations, Takeda
Regulatory Speaker
Kirsty Wydenbach, Deputy Unit Manager, Clinical Trials Unit, MHRA
Pharmaceutical Speakers:
John Solomon, Head of Pharmacovigilance-UK & Ireland, Sanofi
Bjarke Naver, Head of Pharmacovigilance Science, LEO Pharma
Sue Rees, EU QPPV, Executive Director, Global Safety, Amgen
Jackie Roberts, Executive Director Regulatory, Pharmacovigilance and Medical UK/IE/Malta and MENA, Accord Healthcare
Philip Eichorn, Senior Director, Worldwide Safety and Regulatory, Pfizer
Rawya Al Kredly, Director of Medical Affairs Department, Gulf Pharmaceutical Industries (Julphar)
Bert van Leeuwen, Deputy QPPV, Astellas
Kashif Sheikh, Safety Surveillance Specialist, Novo Nordisk
Featured Highlights:
MHRA spotlight presentation on the future of Clinical Trial Regulations
Hear first experiences with the new Eudravigilence system
Gain insight into how competitors are reporting adverse effects under the new legislation and system
Discuss risk-minimisation and signal detection strategies with industry-thought leaders
Evaluate the benefits and pitfalls of patient involvement and patient support programs
For further information and to register, please visit:
http://www.drugsafetyconference.co.uk/wpn
Early-Bird Rates
Book by 28th February and save £400
Book by 29th March and save £200
Book by 30th April and save £100
About SMi Group
The SMi Group is a highly Professional, Independent and Global company that specialises in the production of Business-to-Business Conferences, Workshops and Masterclasses. We research, create and deliver events in the Defence, Security, Energy, Utilities, Finance and Pharmaceutical sectors.
We believe in bringing you the best events incorporating:
In-depth analysis of the subject matter
Tools, techniques and information to immediately benefit your business
High level contact with expert speakers
Insight into new areas, refreshing your knowledge
Opportunities to learn from key opinion leaders, and to engage through Q&A
Sessions with leading professionals and to network before, during and after event
Our management team has more than 70 years collective experience in the conference industry and our long-term success has been established by providing a reliable and expert service. This gives you the delegate, the confidence and reassurance, in knowing that we have brought you the best speakers and content for 20 years. The SMi management team plays a very active role in the day to day running of the business and events and we look forward to meeting you at an event soon!