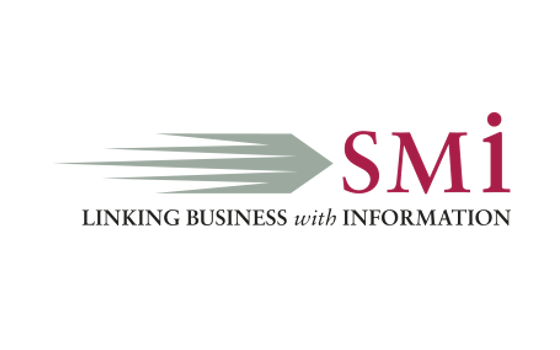 26 - 27 September, London, UK.
Immuno-Oncology is a fast-paced field with massive potential to deliver successful and durable cancer therapies. SMi's Immuno-Oncology Conference will focus on a few key areas of the field with representation of the whole industry, under each area. These areas will be drawn together to look towards the future of Immuno-oncology and how the field can progress.

Agenda - Over 15 engaging presentations, case studies, keynote addresses, including:
Targeting immune checkpoints with Humabody VH therapeutics
Recent advances in providing durable disease control with Keytruda as an anti-cancer therapy
Tumour mutation burden and the potential of its use as an indication of treatment choice
Unwanted immunogenicity and functionality testing of immuno-oncology drugs
New techniques, such as the emerging applications of liquid biopsies, in Immuno-Oncology
Speakers - Over 15 leading experts in Immuno-Oncology field, including:
James Legg, Vice President R&D, Crescendo Biologics
Andrew Exley, Medical Assessor, MHRA
Harry Smith, Medical Scientist, Gilead Sciences
Grace Macaulay, Global Safety Physician Patient Safety Oncology, MedImmune
David Giljohan, CEO, Exicure
KandeepanGaneshalingam, Executive Director, Oncology Therapeutic Area Head, European Clinical Development, MSD
RochanaWickramasinghe, Director of Oncology Evaluation, AstraZeneca
Workshops - Carefully selected topics for further on-sight training. 2 pre-conference workshops (25 September) to provide in-depth knowledge on specific topics:
Strategic Competitive Intelligence in the Immuno-Oncology space - hosted by LucidQuest Ventures
Could the Microbiome boost Cancer Immuno-Therapy - hosted by ImmuneBiotech and Lund University
Networking - it is at the forefront of SMi events. 5+ hours of pure networking guaranteed. Follow event updates to be in the know about who will be joining the conversation.
For further details, please visit:
http://www.immuno-oncology-conference.com
About SMi Group
Established since 1993, the SMi Group is a global event-production company that specializes in Business-to-Business Conferences, Workshops, Masterclasses and online Communities. We create and deliver events in the Defence, Security, Energy, Utilities, Finance and Pharmaceutical industries. We pride ourselves on having access to the world's most forward-thinking opinion leaders and visionaries, allowing us to bring our communities together to Learn, Engage, Share and Network. More information can be found at http://www.smi-online.co.uk