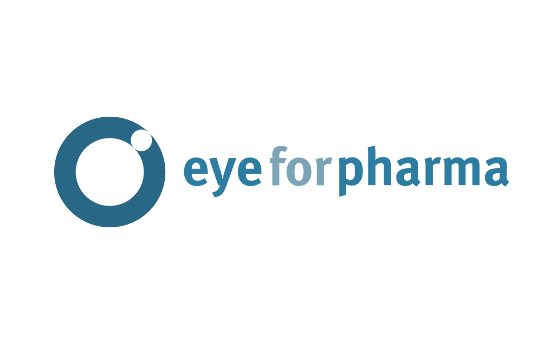 12 - 14 March 2019, Barcelona, Spain.
It's 2019, and it's time for something new. Attendance is ahead of expectations, eyeforpharma Barcelona is on track for over 1300 pharma decision makers from Sales, Marketing, Patient Engagement, Patient Advocacy, Medical Affairs, Digital, Market Access and RWE functions to fuse with health innovators, payers, patients, start-ups and cutting-edge tech.

On current projections, tickets will sell out this year. Ensure you have a place reserved at the only meeting where executives forge a new future for the pharma industry.
Medicine is just the beginning
Medicines are essential, yet they're rarely the entire solution. As we shift focus to outcomes, we need to be prepared to deliver value in whatever form is best for patients. The keynote sessions at eyeforpharma Barcelona will cover:
Value, driven.
Change your mindset to reach beyond the incremental - and find bold solutions for real patients. Only then will outcomes be transformed.
Authenticity rules.
Use greater patient insights to build trust with customers and fight for the best patient journey. Make education and credibility your mantra!
Tech is fundamental.
See how digital ML & AI are delivering the data that rewrites your business plan, sets new standards and makes the connected future a reality.
Welcome new customers.
Exceed elevated expectations by aligning to consumerisation - and setting new goals in wellbeing, prevention and regeneration.
New for 2019
The Innovation Stage A showcase of bleeding-edge, industry-transforming science and new ideas which will open your eyes to the coming disruptions.
Real-World Evidence Europe Summit
For 2019 we've added our industry-leading Real-World Evidence Summit to the event to show the role RWE will play in the shift to value
The im-patient conference
Patient-focused conferences are usually designed by pharma. Until now! This time, patients have created the agenda and line-up.
Market Access Europe Summit
Market Access is vital for pharma's commercial success - that's why for 2019 it has been added as a key topic.

This is the world's biggest commercial pharma meeting and your opportunity to join 1300+ pharma leaders focused Sales, Marketing, Patient Engagement, Market Access, Medical Affairs and Real-World Evidence

World Pharma News readers can benefit from an exclusive discount, just use the code WPN300 to save €300 when you register here

For further information, please visit:
http://www.eyeforpharma.com/barcelona/
About eyeforpharma
Our mission is to make pharma more open and valued. The ultimate driver for the pharmaceutical industry's health is meeting the needs of patients, otherwise it will cease to matter. For healthcare to be as good as it could be, the strength, skills and resources of our industry need to be fully integrated into health outcomes and we need pharma experience at the decision-making table. We believe the industry must focus on a business model combining service with product, with patients at the centre.