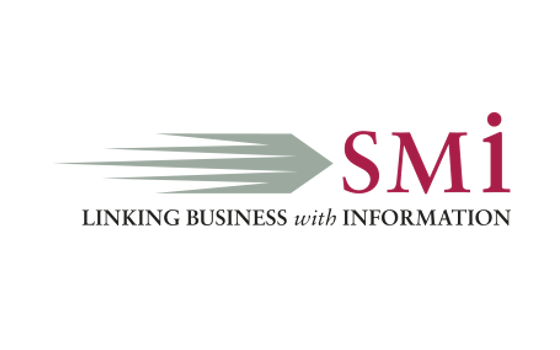 15 - 16 January 2020, London, UK.
SMi are pleased to present the 12th Annual Pre-Filled Syringes and Injectable Drug Devices conference in London. As Europe's leading Pre-Filled Syringes conference, the 2020 event will assess innovations in device engineering and components, enhancement of human factors, and optimizing packaging and containment.

With the rapid expansion of the PFS market, the regulatory environment is more importance than ever. This year's programme will look at the EU MDR, Article 117 as well as insights into the MDR post-market surveillance requirements; providing a holistic review of the Pre-Filled Syringes industry.

This two-day agenda offers you peer-to-peer networking with Global Product Managers, Senior Pre-Filled Syringes Engineers, Device Testing Managers, Heads of Late-Stage Pre-Filled Syringes Development, Head of Medical Affairs, Senior Director - Combination Products & Medical Devices, Global Regulatory Affairs, Quality Assurance Manager Combination Products, Senior Pharmaceutical Assessor and many more.
Benefits of attending
Learn about the technological innovations that are revolutionizing the injectable drug delivery space through novel device design
Debate how can we prepare for the regulatory impact of Brexit and the EU MDR on devices
Hear industry experts uncovering the latest advancements optimizing drug biologics to improve PFS delivery
Assess industry case studies exploring how to overcome challenges of extractables and leachables
Chairs for 2019
James Mellman, Device Manager, Novartis
Anil Busimi, Strategy and Innovation Global Product Manager, SCHOTT
Featured speakers
Abha Raveau-Violette, Device Manager, AstraZeneca
Amanda Matthews, Senior Director, Pfizer
Anil-Kumar Busimi, Strategy and Innovation, Senior Global Product Manager, SCHOTT
Benjamin Werner, Scientist, Boehringer Ingelheim Pharma GmbH & Co. KG
Cedric Gysel, Healthcare Solutions Manager, Johnson & Johnson
Cinzia Rotella, Senior Materials Scientist, Sanofi
Clemens Guenther, Director Nonclinical Safety Consumer Care, Bayer
Colin Roscoe, Principal Human Factors Scientist, Teva Pharmaceuticals
Hiroki Hasegawa, Researcher, Mitsubishi Gas Chemical Company, Inc
James Mellman, Device Manager, Novartis A G
Kewei Yang, Pharmaceutical Scientist, Roche
Khaudeja Bano, Head of Medical Devices, Abbott Molecular Inc
Marion Westwood, Pharmaceutical Assessor, Medicines & Healthcare products Regulatory Agency (MHRA)
Matthew Nicolas, Investigator, GlaxoSmithKline
Nicolas Eon, Senior Global Product Manager, SCHOTT
Olaf Lebau, Design Engineer for Medical Devices and Combination Products, Boehringer Ingelheim GmbH
Raphael Nudelman, Director of Chemical and Computational Toxicology, Teva Pharmaceuticals
Remy Vomscheid, Director, Devices Development & Technologies, IPSEN Pharmsciences
Torsten Kneuss, Quality Assurance Manager Combination Products, Bayer Pharma
Plus, pre-conference workshop day will be taking place on 14th January in London:
Workshop A: A Roadmap to Regulation Quality Management Systems and Technical Standards
Workshop B: Testing Requirements of Pre-Filled Syringes led by Horst Koller, CEO, HK Packaging Consulting GmbH
Workshop C: Extractables and Leachables: Considerations for PFS Platforms
For more information and to register, please visit:
http://www.pre-filled-syringes.com/wpnwl
Early-Bird Rates
Register by 29th November to save £100
About SMi Group
Established since 1993, the SMi Group is a global event-production company that specializes in Business-to-Business Conferences, Workshops, Masterclasses and online Communities. We create and deliver events in the Defence, Security, Energy, Utilities, Finance and Pharmaceutical industries. We pride ourselves on having access to the world's most forward-thinking opinion leaders and visionaries, allowing us to bring our communities together to Learn, Engage, Share and Network.