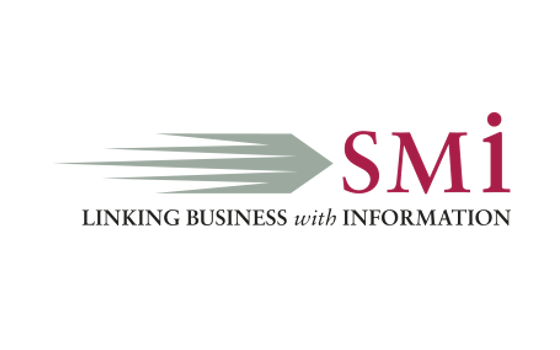 4 - 5 May 2022, London, United Kingdom.
SMi's 22nd Pain Therapeutics Conference will cover the leading advances in pain therapeutics, exploring late development clinical trials, novel treatments for chronic conditions, technology collaboration treatments, using VR and Medical Devices that carry out non-invasive nerve stimulation. Industry leaders will uncover the latest advancements in the field, highlighting the use of opioids and the future for cannabinoids within the pain therapeutics field. Furthermore, policy experts will provide an essential regulatory perspective for this year's agenda, providing an exciting and comprehensive insight into the pain therapeutics market.

The global Postoperative Pain Therapeutics Market was valued at USD 11.26 Million in 2018 and is projected to reach USD 15.87 Million by 2026, growing at a CAGR of 4.40 % from 2019 to 2026.

The pain industry was affected by COVID-19, with many individuals suffering with pain conditions, unable to get help or treatment. Therefore, there has been a push to ensure that new and more effective treatments will be made available to patients. There is also still a need to move away from opioid based pain treatment.

Join Europe's leading Pain Therapeutics Conference in May 2022 to explore new case studies and regulatory perspectives as well as uncover challenges and successes of both pre-clinical and clinical Pain R&D development to equip you with the necessary knowledge to advance R&D in the pain therapeutics industry.

Event hashtag: #SMiPain
Key Reasons to Attend the Conference
Discover the new treatments available for those with pain diseases, such as migraine, atopic dermatitis and muscle spasms
Develop your knowledge of analgesics for the treatment of pain
Discuss the new alternative treatments for pain and the use of opioids within the field
Network with industry professionals and discuss recent advances in the industry
View the full agenda: http://www.pain-therapeutics.co.uk
Who Should Attend?
Chief Executive Officer, Chief Scientific Officers, Chief Medical Officers, Managing Directors, CEO, Head of Department, Principal Research Scientists, Clinical lead, Clinical Operations in the following fields:
Pain and Migraine
Inflammation
Chronic Pain
Neuropathic Pain
Analgesic pre-clinical development
Anaesthesia and Pain Management
CNS clinical trials
Ion Channel Pharmacology
Pharmacology Intelligence
Translational science
Drug development
Exploratory development
Workshop: Molecular and Cellular Pathophysiology of Pain Resolution
Friday 6 May 2022
Workshop Leaders
Luda Diatchenko, Canada Research Chair in Human Pain Genetics, Department of Anesthesia, Faculty of Medicine, McGill University
Julio Reinecke, Chief Scientific Officer and Co-Founder, Orthogen
Peter Wehling, CEO and Founder, Orthogen
Ru-Rong Ji, Professor in Anesthesiology, Distinguished Professor of Anesthesiology, Professor in Neurobiology, Professor in Cell Biology, School of Medicine, Duke Neurobiology
For further information and to register, please visit:
http://www.pain-therapeutics.co.uk
About SMi Group
Established since 1993, the SMi Group is a global event-production company that specializes in Business-to-Business Conferences, Workshops, Masterclasses and online Communities. We create and deliver events in the Defence, Security, Energy, Utilities, Finance and Pharmaceutical industries. We pride ourselves on having access to the world's most forward-thinking opinion leaders and visionaries, allowing us to bring our communities together to Learn, Engage, Share and Network.