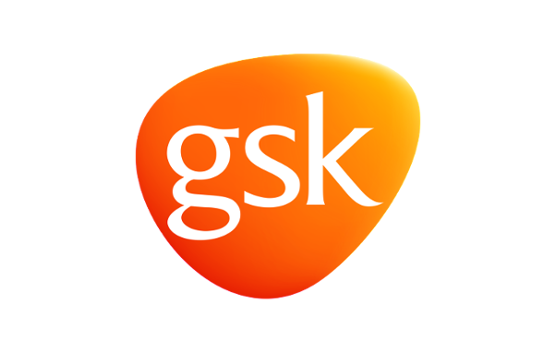 GSK plc (LSE/NYSE: GSK) announced an investment of £1bn over ten years to accelerate research and development (R&D) dedicated to infectious diseases that disproportionately impact lower-income countries.

This research will focus on new and disruptive vaccines and medicines to prevent and treat malaria, tuberculosis, HIV (through ViiV Healthcare), neglected tropical diseases (NTDs), and anti-microbial resistance (AMR), which continue to have a devastating toll on the most vulnerable, accounting for more than 60% of the disease burden in many lower-income countries.

Thomas Breuer, GSK Chief Global Health Officer, speaking at the Kigali Summit on Malaria and NTDs in Rwanda, said: "I am delighted to renew our commitment to global health research for the coming decade, consistent with our purpose to unite our science, technology, and talent to get ahead of disease together and our ambition to deliver health impact at scale. Through our focus on scientific innovation in Global Health, we have delivered the first malaria vaccine, RTS,S, the first radical cure of vivax malaria, tafenoquine, and a new tuberculosis vaccine candidate. GSK now has more than 30 potential new vaccines and medicines (including pre-clinical assets) in 13 high-burden infectious diseases to accelerate, and we must work collectively with urgency to bring these potentially life-saving innovations to people that need them."

Khumbize Kandodo Chiponda, Minister of Health for Malawi, said: "We have made great progress in reducing the burden of infectious diseases, including eliminating lymphatic filariasis from Malawi. But some diseases have persisted because the vaccines and medicines to prevent and treat them don't exist or have become less effective due to growing resistance. GSK's announcement demonstrates their commitment to close the innovation gap and is a pivotal step towards removing infectious disease as a barrier to a healthier and more equal world."

Specifically, the investment of £1bn for Global Health R&D will support GSK's efforts to:
Deliver next-generation vaccines and medicines for malaria and tuberculosis, offering shorter, simpler, safer treatment options for patients, including R&D on long-acting injectables to protect against P. falciparum malaria
Through ViiV Healthcare, work in partnership towards the goal of ending HIV/AIDS by developing and enabling access to innovative treatment and prevention options for people affected by HIV
Reduce antibiotic resistance by advancing our industry-leading pipeline for vaccines, including first-in-class vaccines against invasive non-typhoidal salmonellosis and shigellosis
Catalyse external funding for R&D for high-burden infectious diseases through multi-sectoral collaborations and alliances
To deliver against these targets, GSK has formed a dedicated, non-commercial Global Health Unit for which success is measured by health impact alone. The model is designed to prioritise the prevention and treatment of infectious diseases in lower-income countries where the Company's science can impact the health of millions in disease areas with little prospect of a commercial return on investment.
The function includes dedicated Global Health innovation hubs for vaccines and pharmaceuticals, which collaborate with world-class partners to accelerate the discovery and development of new vaccines and medicines. These hubs have more than 30 potential vaccines and medicines targeting 13 high-burden infectious diseases.
In addition to the £1 billion for R&D, GSK announced further significant global health investments at the Kigali meeting. The Company reaffirmed its commitment to supply albendazole, the largest medicine donation ever made, until lymphatic filariasis and soil-transmitted helminthiasis morbidity are eliminated as public health problems everywhere. GSK also confirmed that it is doubling production of its AS01 adjuvant for use in the RTS,S malaria vaccine to help meet projected demand for the vaccine in the medium term.
Over the next decade, this work will build on the long-term commitment and investment made by GSK in global health innovation. To date, this has delivered significant new interventions, including RTS,S, the first-ever malaria vaccine (and first-ever human vaccine against a parasite), tafenoquine, the first radical cure of vivax malaria, as well as a promising tuberculosis vaccine candidate, with development for low-income countries with high-tuberculosis burdens now led by the Bill and Melinda Gates Medical Research Institute.
These investments in global health form part of GSK's ambition to positively impact the lives of more than 2.5 billion people over the next ten years.
About GSK
GSK is a science-led global healthcare company.