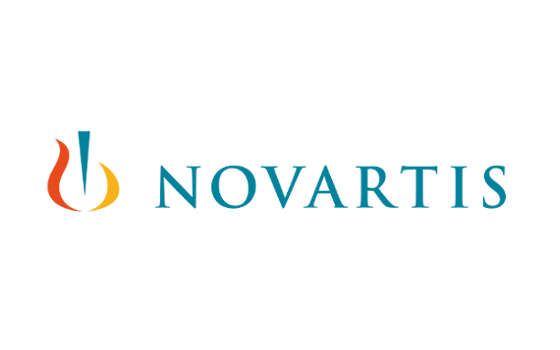 Alcon, the global leader in eye care and a division of Novartis, has announced Alcon Cares Project 100, which aims to reduce cataract blindness by providing equipment to perform phaco surgeries. Alcon Cares, a foundation that oversees equipment and product donations to those in need, will give 100 reprocessed Infiniti units to eligible clinics in Asia, Central and South America, and Africa over the next three years, making it one of the largest eye care equipment donations of its kind.

"Alcon Cares Project 100 aligns with our global efforts to combat cataract blindness and our mission to enhance sight and improve lives," said David Endicott, Chairman of Alcon Cares and Chief Operating Officer, Alcon. "Cataracts are one of the leading causes of blindness and the World Health Organization recognizes cataract surgery as one of the most cost-effective treatments offered in developing countries. With 100 Infiniti units being placed in underserved markets, thousands of patients will receive the gift of sight. Additionally, hundreds of doctors who will be trained in phaco surgery in those clinics will be able to go on to provide quality care to thousands more."

Phaco is a modern surgery that uses an ultrasound probe to fragment the lens and remove the cataract. The surgery offers a large cost-savings benefit due to its rapid recovery time, as patients can return to full productivity at a much faster rate than other cataract removal surgeries. Phaco is the preferred cataract surgical method in developed countries; however, large-scale implementation of phaco can be challenging in developing countries due to the expense and lack of experienced surgeons.

Alcon Cares Project 100 will first start impacting lives in Asia this year and then will extend to Central and South America in 2019, and Africa in 2020. Alcon is working with partners to select clinics and hospitals that meet specific criteria, including a proficiency in phaco surgeries, an underserved patient population and adequate infrastructure that can sustain an eye care practice.

The goals of the project, which is expected to conclude on December 31, 2020, are to perform at least 200,000 phaco surgeries and train at least 400 doctors. Alcon Cares will work with its partners to collect annual reports to measure the impact of this project.

"Eliminating blindness is one of the most cost-effective ways to fight poverty, as every dollar invested into prevention results in at least a four-dollar economic return," said Melissa Thompson, President of Alcon Cares and Director of Corporate Social Responsibility, Alcon. "With the goal of reducing cataract blindness, our program is expected to have a significant social and economic impact in communities, as improved sight empowers individuals to be more productive and reduces assistance needed from their caretakers and family members."
About Cataracts
Cataracts are one of the most common age-related eye conditions and one of the leading causes of vision loss[2]. The World Health Organization (WHO) estimates that nearly 18 million people are bilaterally blind from cataracts in the world, making the condition responsible for almost half of all global cases of blindness[1]. A cataract is a cloudy area in the naturally clear lens of the eye that affects vision. The vast majority of cataracts happen as a result of normal aging, but radiation exposure, taking steroids, diabetes, and eye trauma can accelerate the development of cataracts[3]. As a cataract develops, the eye's lens gradually becomes cloudy, allowing less light to pass through, which makes it more difficult to see[4].
About Alcon
Alcon is the global leader in eye care. As a division of Novartis, we offer the broadest portfolio of products to enhance sight and improve people's lives. Our products touch the lives of more than 260 million people each year living with conditions like cataracts, glaucoma, retinal diseases and refractive errors, and there are millions more who are waiting for solutions to meet their eye care needs. Our purpose is reimagining eye care, and we do this through innovative products, partnerships with eye care professionals and programs that enhance access to quality eye care.
About Novartis
Novartis provides innovative healthcare solutions that address the evolving needs of patients and societies. Headquartered in Basel, Switzerland, Novartis offers a diversified portfolio to best meet these needs: innovative medicines, cost-saving generic and biosimilar pharmaceuticals and eye care. Novartis has leading positions globally in each of these areas. In 2017, the Group achieved net sales of USD 49.1 billion, while R&D throughout the Group amounted to approximately USD 9.0 billion. Novartis Group companies employ approximately 124,000 full-time-equivalent associates. Novartis products are sold in approximately 155 countries around the world.
1. The International Agency for the Prevention of Blindness. Cataract. https://www.iapb.org/knowledge/what-is-avoidable-blindness/cataract/. Accessed April 2018.
2. Prevent Blindness. Vision Problems in the U.S. Report. http://www.visionproblemsus.org/cataract.html. Accessed April 2017.
3. American Optometric Association (AOA). Causes of Cataract. http://www.aoa.org/patients-and-public/eye-and-vision-problems/glossary-of-eye-and-vision-conditions/cataract?sso=y. Accessed May 2017.
4. Cleveland Clinic. Cataracts. http://my.clevelandclinic.org/services/cole-eye/diseases-conditions/hic-cataracts. Accessed August 2015.