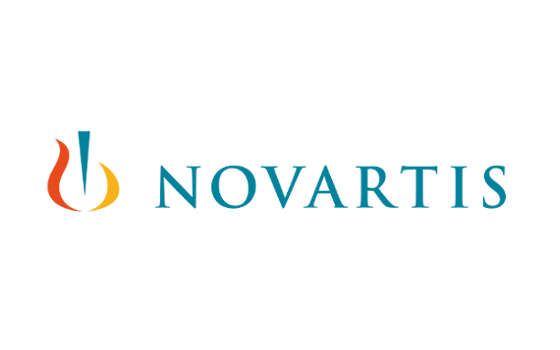 Novartis announced today the publication of global Clear about Psoriasis survey data in the Journal of the European Academy of Dermatology and Venereology[1]. The publication highlights that despite clear or almost clear skin being more achievable than ever before, patients may face a long journey to attain this reality[1].

The study of over 8,300 people with moderate-to-severe psoriasis across 31 countries found that, on average, patients tried four different treatments and needed to see three different medical professionals before achieving clear skin[1]. Furthermore, for nearly 30% of patients this translated into over half a decade-long wait to identify an efficacious treatment post-diagnosis[1]. Of the 43% of respondents who confirmed they were able to achieve clear or almost clear skin, more than half had not previously believed this was a realistic and attainable treatment goal[1].

"Despite the availability of newer and better psoriasis treatments, these data tell us that many patients don't seem to believe or know achieving clear skin is possible," said Professor Richard B Warren, Professor of Dermatology and Therapeutics at the Dermatology Centre Salford Royal Foundation Hospital, University of Manchester. "It's critical we unite as a healthcare and patient community to raise awareness about these influential findings, in order to help people with psoriasis believe in and achieve the realistic treatment goal of clear skin."

"The impact of psoriasis is more than skin deep and can have a profound effect on people's physical and emotional wellbeing," said Shreeram Aradhye, Global Head Medical Affairs and Chief Medical Officer Novartis Pharmaceuticals. "People can feel trapped by the disabling symptoms of psoriasis and with the publication of this survey, we aim to inspire patients and support healthcare professionals in working together to achieve clearer skin sooner."
About psoriasis
Psoriasis is a common, non-contagious, autoimmune disease that affects up to 125 million people worldwide[2]. Plaque psoriasis is the most common form of the disease and appears as raised, red patches covered with a silvery white buildup of dead skin cells. Psoriasis is not simply a cosmetic problem, but a persistent, chronic (long-lasting), and often distressing disease, which can affect even the simplest aspects of people's daily lives. Up to 30% of people with psoriasis have, or will, develop psoriatic arthritis, in which the joints are also affected, causing debilitating symptoms including pain, stiffness and irreversible joint damage[3],[4]. Psoriasis is also associated with other serious health conditions, such as diabetes, heart disease and depression[3].
About the survey
Novartis initiated and funded the survey, which was conducted by the market research company Gesellschaft für Konsumforschung (GfK) Switzerland. The survey was supported by a prestigious steering committee of medical experts from around the world. With 8,338 participants, this is the largest global survey to date of people with a medical diagnosis of psoriasis and is the first survey of its kind to focus on what achieving clear skin means to the quality of life for people with psoriasis.

Participants in the survey come from the following 31 countries: Argentina, Australia, Austria, Belgium, Brazil, Bulgaria, Canada, Czech Republic, Denmark, Finland, France, Germany, Hungary, India, Ireland, Israel, Italy, Japan, Mexico, the Netherlands, Norway, Portugal, Romania, Russia, South Korea, Sweden, Switzerland, Taiwan, Turkey, the UK and the US.
About Novartis
Novartis provides innovative healthcare solutions that address the evolving needs of patients and societies. Headquartered in Basel, Switzerland, Novartis offers a diversified portfolio to best meet these needs: innovative medicines, cost-saving generic and biosimilar pharmaceuticals and eye care. Novartis has leading positions globally in each of these areas. In 2017, the Group achieved net sales of USD 49.1 billion, while R&D throughout the Group amounted to approximately USD 9.0 billion. Novartis Group companies employ approximately 124,000 full-time-equivalent associates. Novartis products are sold in approximately 155 countries around the world.
1. Armstrong A et al. Patient Perceptions of Clear/Almost Clear Skin in Moderate-to-Severe Plaque Psoriasis: Results of the Clear About Psoriasis Worldwide Survey. J Eur Acad Dermatol Venereol. 2018 [Epub ahead of print] doi: 10.1111/jdv.15065.
2. International Federation of Psoriasis Associations (IFPA) World Psoriasis Day website. "About Psoriasis." Available at: http://www.worldpsoriasisday.com/web/page.aspx?refid=114. Accessed November 2017.
3. National Psoriasis Foundation. Psoriatic disease: about psoriasis. Available at: www.psoriasis.org/about-psoriasis. Accessed November 2017.
4. Mease PJ, Armstrong AW. Managing patients with psoriatic disease: the diagnosis and pharmacologic treatment of psoriatic arthritis in patients with psoriasis. Drugs. 2014; 74:423-441.