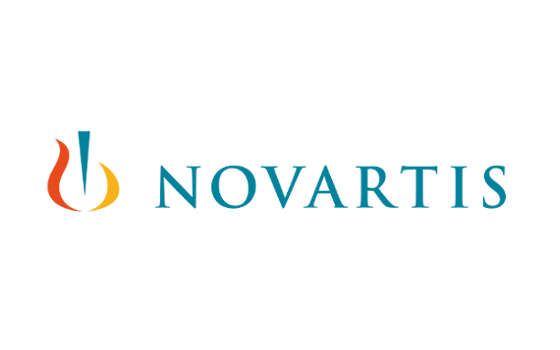 Novartis today announced the global Phase III SOLAR-1 trial evaluating the investigational alpha-specific PI3K inhibitor BYL719 (alpelisib) has met the primary endpoint showing an improvement in progression-free survival (PFS). SOLAR-1 is evaluating BYL719 in combination with fulvestrant compared to fulvestrant alone in postmenopausal women and men with hormone-receptor positive, human epidermal growth factor receptor-2 negative (HR+/HER2-) PIK3CA-mutant advanced or metastatic breast cancer that progressed on or following aromatase inhibitor treatment with or without a CDK4/6 inhibitor[1].

"BYL719 is the only alpha-specific PI3K inhibitor and the first one to show potential increased benefit and acceptable tolerability for patients," said Samit Hirawat, MD, Head, Novartis Oncology Global Drug Development. "We are encouraged by the results observed in the SOLAR-1 study and look forward to submitting the data to an upcoming medical congress and starting discussions with health authorities worldwide."

Currently, there are no approved PI3K inhibitors for HR+ advanced breast cancer. The PI3K pathway plays an important role in regulating cell processes and is the most frequently altered pathway promoting tumor growth, disease progression and treatment resistance in HR+ advanced breast cancer[4],[5].

Adverse events observed with investigational BYL719 in combination with fulvestrant in SOLAR-1 were generally consistent with those observed in previous BYL719 and fulvestrant studies[1]. The SOLAR-1 trial will continue to assess data for secondary endpoints. Novartis will begin discussions with global health authorities based on these results.
About PI3K inhibition in advanced breast cancer
Studies have established the role of PI3K signaling in several processes critical for cancer progression, including cell metabolism, growth, survival and motility[9]. Activation of the PI3K pathway in breast cancer is associated with resistance to endocrine therapy, disease progression and poorer prognosis[4],[6].

Proteins in the PI3K pathway consist of four smaller parts called isoforms[7]. Approximately 40% of HR+ advanced breast cancer patients have genetic mutations that activate the alpha isoform, called PIK3CA mutations[2]. Mutations in the three other isoforms are typically not associated with advanced breast cancer[7].
About SOLAR-1
SOLAR-1 is a global, Phase III randomized, double-blind, placebo-controlled trial studying investigational BYL719 in combination with fulvestrant for postmenopausal women and men with PIK3CA-mutated HR+/HER2- advanced or metastatic breast cancer that progressed on or following prior aromatase inhibitor treatment with or without a CDK4/6 inhibitor[10].

The trial randomized 572 patients in a 1:1 ratio to receive continuous oral treatment with BYL719 300mg or placebo once daily in combination with fulvestrant 500mg intramuscular injections on days 1 and 15 on the first cycle and day 1 of each subsequent 28-day cycle as per fulvestrant prescribing information. Patients were allocated based on tumor tissue assessment to either a PIK3CA-mutant cohort or a PIK3CA non-mutant cohort. Stratification was based on visceral metastases and prior CDK4/6 inhibitor treatment[10].

The primary endpoint is PFS for patients with the PIK3CA mutation. Secondary endpoints include but are not limited to: overall survival, overall response rate, clinical benefit rate, health-related quality of life, efficacy in PIK3CA non-mutant cohort, safety and tolerability[10].
About BYL719 (alpelisib)
BYL719 is an investigational, orally bioavailable, alpha-specific PI3K inhibitor. In breast cancer cell lines harboring PIK3CA mutations, BYL719 has been shown to potentially inhibit the PI3K pathway and have antiproliferative effects. In addition, cancer cell lines with PIK3CA mutations were more sensitive to BYL719 than those without the mutation across a broad range of different cancers[11].
About Novartis in Advanced Breast Cancer
For more than 30 years, Novartis has been tackling breast cancer with superior science, great collaboration and a passion for transforming patient care. With one of the most diverse breast cancer pipelines and one of the largest numbers of breast cancer compounds in development, Novartis leads the industry in discovery of new therapies and combinations, especially in HR+ advanced breast cancer, the most common form of the disease.
About Novartis
Novartis provides innovative healthcare solutions that address the evolving needs of patients and societies. Headquartered in Basel, Switzerland, Novartis offers a diversified portfolio to best meet these needs: innovative medicines, cost-saving generic and biosimilar pharmaceuticals and eye care. Novartis has leading positions globally in each of these areas. In 2017, the Group achieved net sales of USD 49.1 billion, while R&D throughout the Group amounted to approximately USD 9.0 billion. Novartis Group companies employ approximately 125,000 full-time-equivalent associates. Novartis products are sold in approximately 155 countries around the world.
1. Novartis Data on File.
2. Sabine V, Crozier C, Brookes C, et al. Mutational analysis of PI3K/AKT signaling pathway in tamoxifen exemestane adjuvant multinational pathology study. Journal of Clinical Oncology. 2014;32:2951-2958.
3. Lee JJX, Loh K, Yap Y-S. PI3K/Akt/mTOR inhibitors in breast cancer. Cancer Biol Med. 2015 ;12(4):342-354.
4. Miller TW, Rexer BN, Garrett JT, Arteaga CL.Mutations in the Phosphatidylinositol 3-Kinase Pathway: Role in Tumor Progression and Therapeutic Implications in Breast Cancer. Breast Cancer Res. 2011.
5. Mukohara T. PI3K mutations in breast cancer: prognostic and therapeutic implications. Breast Cancer Targets Ther. 2015;7:111-123.
6. Saal LH, Johansson P, Holm K. Poor prognosis in carcinoma is associated with a gene expression signature of aberrant PTEN tumor suppressor pathway activity. PNAS. 2007;104(18):7564-7569.
7. Thorpe LM, Yuzugullu H, Zhao JJ. PI3K in cancer: divergent roles of isoforms, modes of activation, and therapeutic targeting. Nature Reviews Cancer. 2015;15(1):7-24.
8. Keegan NM, Gleeson JP, Hennessy BT and Morris PG. (2018) PI3K inhibition to overcome endocrine resistance in breast cancer. Expert Opin on Investig Drugs. 2018(27; 1:1-15).
9. Courtney KD, Corcoran RB, Engelman JA. The PI3K pathway as a drug target in human cancer. J Clin Oncol. 2010;28(6):1075-1083.
10. ClinicalTrials.gov. Study Assessing the Efficacy and Safety of Alpelisib Plus Fulvestrant in Men and Postmenopausal Women With Advanced Breast Cancer Which Progressed on or After Aromatase Inhibitor Treatment (SOLAR-1). https://clinicaltrials.gov/ct2/show/NCT02437318?term=SOLAR-1&rank=1 (link is external). Accessed August 16, 2018.
11. Fritsch C, Huang A, Chatenay-Rivauday A et al. Characterization of the novel and specific PI3K alpha inhibitor NVP BYL719 and development of patient stratification strategy for clinical trials. Molecular Cancer Therapeutics.2014; 13(5):1117-1129.