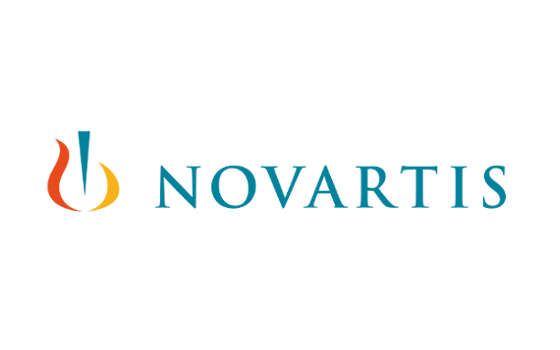 Novartis announced today that it has entered into a clinical development agreement with Pfizer which will include a study combining tropifexor and one or more Pfizer compounds for the treatment of NASH, including an Acetyl CoA-Carboxylase (ACC) Inhibitor (PF-05221304, a Diacylglycerol O-Acyltransferase 2 (DGAT2) Inhibitor (PF-06865571, and a Ketohexokinase (KHK) Inhibitor (PF-06835919). The financial details of this transaction are not disclosed.

"Novartis has a leading development portfolio in non-viral liver diseases and I believe especially in our combination therapies. Liver diseases, including NASH, are multifaceted with various factors that contribute to the progression of the disease. This makes them difficult to treat with a single compound," said Eric Hughes, Global Development Unit Head, Immunology, Hepatology and Dermatology. "We want to collaborate with multiple partners to drive the science and understanding of how to treat non-viral liver diseases. Targeting different pathways in NASH with a broad array of therapies is an essential strategy to bring the best treatments to patients.

NASH is a complex condition with no currently available treatment options[3]. NASH presents a high unmet patient need, as it affects up to 6.5% of the population worldwide, and is largely asymptomatic[2],[4]. As fat builds up in the liver, it can trigger a vicious cycle of chronic inflammation and liver scarring called fibrosis[5]. Over time, liver inflammation and fibrosis may progress to cirrhosis, which can lead to liver failure and death[5],[6].
About tropifexor (LJN452)
Novartis is developing a Farnesoid X receptor (FXR) agonist for the treatment of NASH. The non-bile acid FXR agonist, tropifexor, is an oral treatment designed to address several features of NASH including; the buildup of fat in the liver, inflammation and fibrosis. Early studies with tropifexor in animal models have shown reduction in fat accumulation in the liver (steatosis), inflammation, and scarring, alongside a favorable safety profile[7]. In Oct 2016, tropifexor was granted Fast Track designation by the US FDA for NASH with liver fibrosis.
About Novartis NASH collaborations
In May 2017, Novartis announced it would exercise an exclusive option for a collaboration and license agreement with Conatus Pharmaceuticals Inc. to develop emricasan (VAY785), an investigational, first-in-class, pan-caspase inhibitor which works by inhibiting pathways that result in cell death (apoptosis) and inflammation. In March 2017, Novartis announced a Phase IIb clinical trial collaboration with Allergan plc for the treatment of NASH fibrosis combining tropifexor and cenicriviroc (CVC), a once-daily, oral immunomodulator that blocks two chemokine receptors involved in inflammatory and fibrogenic pathways. First patient first visit for the TANDEM study was achieved in September 2018[8]. Both collaborations with Conatus and Allergan have the potential to expand treatment options for people in various stages of NASH, including those with the advanced form of the disease, NASH cirrhosis.
About Novartis
Novartis is reimagining medicine to improve and extend people's lives. As a leading global medicines company, we use innovative science and digital technologies to create transformative treatments in areas of great medical need. In our quest to find new medicines, we consistently rank among the world's top companies investing in research and development. Novartis products reach nearly 1 billion people globally and we are finding innovative ways to expand access to our latest treatments. About 125 000 people of more than 140 nationalities work at Novartis around the world.
1. Vernon G, Baranova A, Younossi ZM. Systematic review: the epidemiology and natural history of non-alcoholic fatty liver disease and non-alcoholic steatohepatitis in adults. Aliment Pharmacol Ther. 2011;34(3):274-85.
2. Younossi ZM, et al. Global epidemiology of nonalcoholic fatty liver disease-Meta-analytic assessment of prevalence, incidence, and outcomes. Hepatology. 2016;64(1):73-84.
3. Wong VWS, et al. Pathogenesis and novel treatment options for non-alcoholic steatohepatitis. The Lancet. 2016;1:56-67.
4. National Institute of Diabetes and Digestive and Kidney Diseases. Nonalcoholic Fatty Liver Disease (NAFLD) & Nonalcoholic Steatohepatitis (NASH). Available at: https://www.niddk.nih.gov/health-information/liver-disease/nafld-nash/symptoms-causes Last accessed: October 2018.
5. National Institute of Diabetes and Digestive and Kidney Diseases. Definition & Facts of NAFLD & NASH . Available at: https://www.niddk.nih.gov/health-information/liver-disease/nafld-nash/definition-facts. Last accessed: October 2018.
6. Chalasani, MD et al. The Diagnosis and Management of Non-Alcoholic Fatty Liver Disease: Practice Guideline by the American Association for the Study of Liver Diseases, American College of Gastroenterology, and the American Gastroenterological Association. Hepatology 2012;55(6):2005-23.
7. Laffitte et al. Combination Treatment of Tropifexor (LJN452) and Cenicriviroc Shows Additive Effects in a Diet-induced NASH Model. Poster 2052, presented at The Liver Meeting®, the American Association for the Study of Liver Diseases, Washington, DC, USA, October 20-24, 2017.
8. Safety, Tolerability, and Efficacy of a Combination Treatment of Tropifexor (LJN452) and Cenicriviroc (CVC) in Adult Patients With Nonalcoholic Steatohepatitis (NASH) and Liver Fibrosis (TANDEM). Available at: https://clinicaltrials.gov/ct2/show/NCT03517540. Last accessed October 2018.