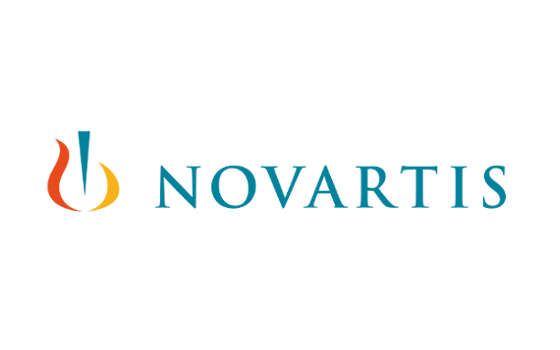 Novartis today announced that the European Commission (EC) has approved Xolair® (omalizumab) prefilled syringe (PFS) for self-administration, allowing patients with severe allergic asthma (SAA) and chronic spontaneous urticaria (CSU) to administer their own treatment. With this approval, Xolair is the first and only biologic to offer the option of self-administration for SAA and CSU.

Xolair, which targets immunoglobulin E (IgE), is the first and only biologic to be approved in the European Union, Iceland, Norway, and Liechtenstein for self-administration (or administration by a trained caregiver) for the treatment of SAA in patients 6 years of age and older that have difficulty in controlling their asthma symptoms and for CSU in patients 12 years of age and older who continue to have hives that are not controlled by H1 antihistamines. Studies in severe allergic asthma and chronic spontaneous urticaria have shown that appropriately trained patients can effectively self-administer Xolair at home[1]-[3].

The efficacy of Xolair has been demonstrated in large-scale clinical trials and real world studies. Xolair has been shown to reduce severe exacerbations and corticosteroid use in SAA[1], as well as rapidly reduce symptoms in CSU[4].

The EC approval will allow patients with no known history of anaphylaxis to self-inject Xolair PFS, or be injected by a trained lay-caregiver, from the fourth dose onwards, if a physician determines that this is appropriate[5]. The patient or the caregiver must have been trained in the correct sub-cutaneous injection technique and the recognition of the early signs and symptoms of serious allergic reactions[5].

"Today's positive news is a big step forward for patients living with immunoglobulin E- mediated asthma and chronic spontaneous urticaria. Decreasing the number of regular clinic visits allows patients the flexibility to fit their treatment around their lives and helps to reduce the burden of these diseases. It also allows physicians a greater capacity for patients who need extra care, which is important" said Professor Dr. Karl-Christian Bergmann, Allergy Center Charité, Berlin.

Administered via injection every two or four weeks, Xolair is widely used and well tolerated[6]. With 13 years of physician experience in Europe and one million patient years of exposure, use of Xolair in SAA and CSU is supported by a wealth of evidence from randomized clinical trials and real-world studies[1]-[3]. Anaphylactic reactions were rare in clinical trials (>= 1/10,000 to < 1/1,000)[5] and via post-marketing reports (approximately 0.2 percent)[5].
About Allergic Asthma and Chronic Spontaneous Urticaria
Asthma is a serious and chronic lung disease affecting an estimated 235 million people around the world[7]. It causes swelling and narrowing of the airways, making breathing difficult[7]. Allergic asthma, the most common form of asthma, accounts for approximately 60 percent of asthma cases[8],[9].

Urticaria is a severe disease characterized by persistent hives and/or painful deeper swelling of the skin tissue (angioedema). When this persists for 6 weeks or more, it is classified as chronic urticaria[10]. Chronic spontaneous urticaria (CSU), also called chronic idiopathic urticaria (CIU), is identified as the appearance of hives and/or angioedema without an identifiable trigger for more than 6 weeks[10]. Most patients with CSU remain symptomatic for more than one year, but in some patients, symptoms may persist for decades[10].
About Xolair
Xolair (omalizumab) is the only approved antibody designed to target and block immunoglobulin E (IgE). By reducing free IgE, down-regulating high-affinity IgE receptors and limiting mast cell degranulation, Xolair minimizes the release of mediators throughout the allergic inflammatory cascade.

As an injectable prescription medicine, Xolair is approved for the treatment of moderate-to-severe or severe persistent allergic asthma in more than 90 countries, including the US since 2003 and the EU since 2005. Xolair is approved for the treatment of CSU in over 80 countries including the European Union and for chronic idiopathic urticaria (CIU), as it is known in the US and Canada. Xolair has over one million patient years of exposure. In addition, a liquid formulation of Xolair in pre-filled syringes has been approved in the EU and more than 10 countries outside of the EU, including Canada, the US, and Australia. In the US, Novartis and Genentech, Inc. work together to develop and co-promote Xolair. Outside the US, Novartis markets Xolair and records all sales and related costs.
About Novartis
Novartis is reimagining medicine to improve and extend people's lives. As a leading global medicines company, we use innovative science and digital technologies to create transformative treatments in areas of great medical need. In our quest to find new medicines, we consistently rank among the world's top companies investing in research and development. Novartis products reach nearly 1 billion people globally and we are finding innovative ways to expand access to our latest treatments. About 125 000 people of more than 140 nationalities work at Novartis around the world.
1. Liebhaber M and Dyer Z. J Asthma 2007; 44(3): 195-196.
2. Ghazanfar M and Thomsen S. J Dermatolog Treat 2018; 29(2): 196.
3. Denman S et al. Br J Dermatol 2016; 175(6): 1405-1407.
4. Maurer M et al. N Engl J Med 2013; 368(10): 924-935.
5. Xolair® Summary of Product Characteristics. Novartis Europharm Limited. Available at: INSERT WHEN AVAILABLE. Last accessed: November 2018.
6. Humbert M et al. Allergy 2005; 60(3): 309-316.
7. World Health Organization. Asthma. Available at: http://www.who.int/respiratory/asthma/en/. Last Accessed: November 2018.
8. American Academy of Allergy, Asthma & Immunology (AAAAI). Allergic Asthma Definition. Available at: http://www.aaaai.org/conditions-and-treatments/conditions-a-to-z-search/allergic-asthma.aspx. Accessed November 2018.
9. Arbes S. et al. Asthma cases attributable to atopy: Results from the Third National Health and Nutrition Examination Survey. J Allergy Clin Immunol 2007; 120(5): 1139-45.
10. Maurer M, Weller K, Bindslev-Jensen C, et al. Unmet clinical needs in chronic spontaneous urticaria. A GA2LEN task force report. Allergy. 2011; 66(3): 317-330.