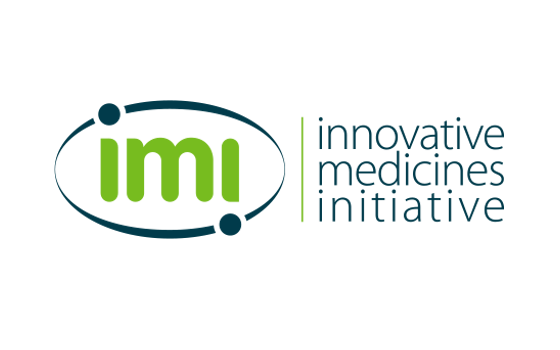 The Innovative Medicines Initiative (IMI) has launched its 5th Call for proposals under the IMI 2 programme. IMI 2 - Call 5 has a total budget of €95 million and features 6 topics. Of these, four focus on different aspects of Alzheimer's disease, one focuses on diabetic kidney disease, and one addresses patient input on assessments of the benefits and risks of medicines. Four topics focus on Alzheimer's disease, an area where there is an urgent need for new treatments.

Inflammation and Alzheimer's disease: This topic aims to identify new drug targets for Alzheimer's disease focusing on two proteins (called TREM2 and CD33) that are linked to inflammation and are thought to affect people's risk of developing Alzheimer's disease.

Amyloid imaging biomarkers: Many people with Alzheimer's disease have clumps of protein called amyloid plaques in their brains. This topic will seek to review the usefulness of knowing a patient's amyloid brain status for diagnosis and treatment, and determine the value of amyloid imaging in drug development.

Alzheimer's disease and patient engagement: Dementia researchers are increasingly focusing their efforts on finding ways to prevent the onset of Alzheimer's symptoms in the first place. The goal of this topic is to identify the most effective ways of identifying and engaging with people who are in the very earliest stages of the disease. This will add to our understanding of the early stages of the disease, help patients access support from early on in their disease, and facilitate recruitment for clinical trials.

Apolipoprotein E (ApoE) biology: People who have the ApoE4 gene are at greater risk of developing Alzheimer's disease. This topic will explore precisely how ApoE4 influences the development of Alzheimer's disease and pave the way for new treatment strategies for Alzheimer's and better identification of individuals at greatest risk for developing the disease.

The topic on diabetes is designed to address the need for biological markers of diabetic kidney disease (DKD). DKD is a common complication of diabetes; the biological markers will add to our understanding of DKD and will advance the development and evaluation of new treatments for DKD.

In line with IMI's goal of boosting patient involvement in research, the Call also features a topic that will explore when and how best to gain patients' input on the benefits and risks of medicines, at all stages of the drug development life cycle, to inform decision-making processes.

Irene Norstedt, IMI Acting Executive Director commented: "With the launch of this Call for proposals, IMI once again affirms its commitment to tackling some of the biggest public health challenges facing Europe today - Alzheimer's disease and diabetes. At the same time, the fact that we have two topics dedicated to patient engagement underlines IMI's role as a platform for multi-stakeholder collaboration."

The deadline for submitting short proposals is 13 October 2015.

Half of the Call's budget (€47.5 million) comes from the European Commission through the Horizon 2020 programme for research and innovation. The other half will be contributed by EFPIA companies involved in the projects as well as other Associated Partners. These groups do not receive any funding from IMI, but contribute 'in kind' with their researchers' time, access to resources and equipment, etc.

For further information on the new Call for proposals, including all topic texts and details of how to apply, can be found on the IMI website:
http://www.imi.europa.eu/content/stage-1-16

About the Innovative Medicines Initiative
The Innovative Medicines Initiative (IMI) is working to improve health by speeding up the development of, and patient access to, innovative medicines, particularly in areas where there is an unmet medical or social need. It does this by facilitating collaboration between the key players involved in healthcare research, including universities, the pharmaceutical and other industries, small and medium-sized enterprises (SMEs), patient organisations, and medicines regulators.

IMI is a partnership between the European Union and the European pharmaceutical industry, represented by the European Federation of Pharmaceutical Industries and Associations (EFPIA). Through the IMI 2 programme, IMI has a budget of €3.3 billion for the period 2014-2024. Half of this comes from the EU's research and innovation programme, Horizon 2020. The other half comes from large companies, mostly from the pharmaceutical sector; these do not receive any EU funding, but contribute to the projects 'in kind', for example by donating their researchers' time or providing access to research facilities or resources.