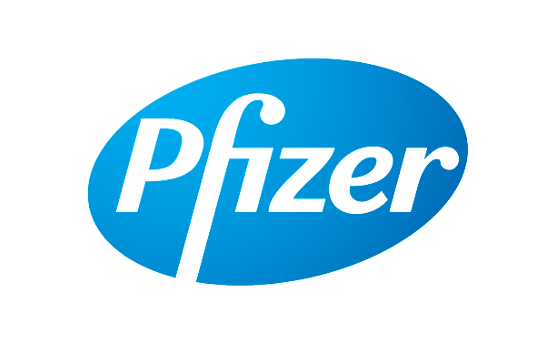 Pfizer Inc. (NYSE: PFE) and BioNTech SE (Nasdaq: BNTX) announced results from a Phase 2/3 trial showing a favorable safety profile and robust neutralizing antibody responses in children 5 to 11 years of age using a two-dose regimen of 10 µg administered 21 days apart, a smaller dose than the 30 µg dose used for people 12 and older. The antibody responses in the participants given 10 µg doses were comparable to those recorded in a previous Pfizer-BioNTech study in people 16 to 25 years of age immunized with 30 µg doses. The 10 µg dose was carefully selected as the preferred dose for safety, tolerability and immunogenicity in children 5 to 11 years of age. These are the first results from a pivotal trial of a COVID-19 vaccine in this age group.

"Over the past nine months, hundreds of millions of people ages 12 and older from around the world have received our COVID-19 vaccine. We are eager to extend the protection afforded by the vaccine to this younger population, subject to regulatory authorization, especially as we track the spread of the Delta variant and the substantial threat it poses to children," said Albert Bourla, Chairman and Chief Executive Officer, Pfizer. "Since July, pediatric cases of COVID-19 have risen by about 240 percent in the U.S. - underscoring the public health need for vaccination. These trial results provide a strong foundation for seeking authorization of our vaccine for children 5 to 11 years old, and we plan to submit them to the FDA and other regulators with urgency."

"We are pleased to be able to submit data to regulatory authorities for this group of school-aged children before the start of the winter season," said Dr. Ugur Sahin, CEO and co-founder of BioNTech. "The safety profile and immunogenicity data in children aged 5 to 11 years vaccinated at a lower dose are consistent with those we have observed with our vaccine in other older populations at a higher dose."

The data summarized from this Phase 2/3 study, which is enrolling children 6 months to 11 years of age, was for 2,268participants who were 5 to 11 years of age and received a 10 µg dose level in a two-dose regimen. In the trial, the SARS-CoV-2–neutralizing antibody geometric mean titer (GMT) was 1,197.6 (95% confidence interval [CI, 1106.1, 1296.6]), demonstrating strong immune response in this cohort of children one month after the second dose. This compares well (was non-inferior) to the GMT of 1146.5 (95% CI: 1045.5, 1257.2) from participants ages 16 to 25 years old, used as the control group for this analysis and who were administered a two-dose regimen of 30 µg. Further, the COVID-19 vaccine was well tolerated, with side effects generally comparable to those observed in participants 16 to 25 years of age.

Pfizer and BioNTech plan to share these data with the U.S. Food and Drug Administration (FDA), European Medicines Agency (EMA) and other regulators as soon as possible. For the United States, the companies expect to include the data in a near-term submission for Emergency Use Authorization (EUA) as they continue to accumulate the safety and efficacy data required to file for full FDA approval in this age group. A request to the EMA to update the EU Conditional Marketing Authorization is also planned. Topline readouts for the other two age cohorts from the trial - children 2-5 years of age and children 6 months to 2 years of age - are expected as soon as the fourth quarter of this year.

Pfizer and BioNTech plan to submit data from the full Phase 3 trial for scientific peer-reviewed publication.
About the Phase 1/2/3 Trial in Children
The Phase 1/2/3 trial initially enrolled up to 4,500 children ages 6 months to 11 years of age in the United States, Finland, Poland, and Spain from more than 90 clinical trial sites. It was designed to evaluate the safety, tolerability, and immunogenicity of the Pfizer-BioNTech vaccine on a two-dose schedule (approximately 21 days apart) in three age groups: ages 5 to 11 years; ages 2 to 5 years; and ages 6 months to 2 years. Based on the Phase 1 dose-escalation portion of the trial, children ages 5 to 11 years received two-dose schedule of 10 µg each while children under age 5 received a lower 3 µg dose for each injection in the Phase 2/3 study. The trial enrolled children with or without prior evidence of SARS-CoV-2 infection.

COMIRNATY, which is based on BioNTech's proprietary mRNA technology, was developed by both BioNTech and Pfizer. BioNTech is the Marketing Authorization Holder in the United States, the European Union, the United Kingdom, Canada and the holder of emergency use authorizations or equivalents in the United States (jointly with Pfizer) and other countries. Submissions to pursue regulatory approvals in those countries where emergency use authorizations or equivalent were initially granted are planned.
About Pfizer: Breakthroughs That Change Patients' Lives
At Pfizer, we apply science and our global resources to bring therapies to people that extend and significantly improve their lives. We strive to set the standard for quality, safety and value in the discovery, development and manufacture of health care products, including innovative medicines and vaccines. Every day, Pfizer colleagues work across developed and emerging markets to advance wellness, prevention, treatments and cures that challenge the most feared diseases of our time. Consistent with our responsibility as one of the world's premier innovative biopharmaceutical companies, we collaborate with health care providers, governments and local communities to support and expand access to reliable, affordable health care around the world. For more than 170 years, we have worked to make a difference for all who rely on us.
About BioNTech
Biopharmaceutical New Technologies is a next generation immunotherapy company pioneering novel therapies for cancer and other serious diseases. The Company exploits a wide array of computational discovery and therapeutic drug platforms for the rapid development of novel biopharmaceuticals. Its broad portfolio of oncology product candidates includes individualized and off-the-shelf mRNA-based therapies, innovative chimeric antigen receptor T cells, bi-specific checkpoint immuno-modulators, targeted cancer antibodies and small molecules. Based on its deep expertise in mRNA vaccine development and in-house manufacturing capabilities, BioNTech and its collaborators are developing multiple mRNA vaccine candidates for a range of infectious diseases alongside its diverse oncology pipeline. BioNTech has established a broad set of relationships with multiple global pharmaceutical collaborators, including Genmab, Sanofi, Bayer Animal Health, Genentech, a member of the Roche Group, Regeneron, Genevant, Fosun Pharma, and Pfizer.