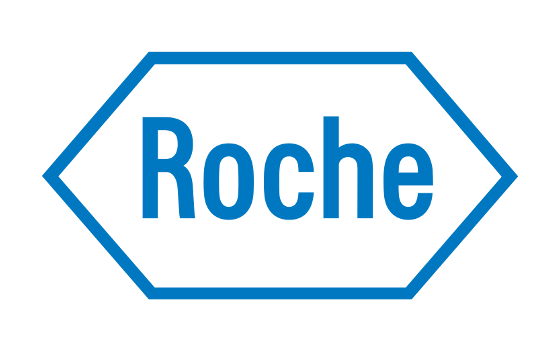 In 2019, Group sales rose 9% to CHF 61.5 billion and core EPS grew 13%, ahead of sales. The core operating profit increased 11%, reflecting the strong underlying business performance. The IFRS net income increased 32%, due to strong underlying operating results and the base effect of high goodwill impairments in 2018.

Sales in the Pharmaceuticals Division increased 11% to CHF 48.5 billion. Key growth drivers were the multiple sclerosis medicine Ocrevus, the new haemophilia medicine Hemlibra and cancer medicines Tecentriq and Perjeta. The strong uptake of newly introduced medicines generated CHF 5.4 billion in growth, more than offsetting the impact of the competition from biosimilars for MabThera/Rituxan and Herceptin in Europe and Japan (decline combined CHF 1.2 billion) and MabThera/Rituxan, Herceptin and Avastin in the US (estimated decline CHF 0.3 billion).

In the US, sales increased 13%, led by Ocrevus, Hemlibra and Tecentriq. Ocrevus sales were driven by the demand from both new and returning patients. The first biosimilar versions of MabThera/Rituxan, Herceptin and Avastin were launched in the market later in the year.

In Europe, sales stabilised as the strong demand for new medicines, including Ocrevus, Perjeta, Tecentriq, Alecensa and Hemlibra was able to offset the impact of lower sales of Herceptin (-43%) and MabThera/Rituxan (-33%).

Growth in Japan (+9%), was also driven by recently launched products, despite considerable competition from biosimilars. The launches of first biosimilar versions of Avastin in late 2019 had a limited impact on sales in the reporting period.

In the International region, sales grew 15%, mainly driven by a significant increase in the number of patients benefiting from Roche cancer drugs in China with strong sales of Herceptin, Avastin and MabThera/Rituxan.

Diagnostics Division sales increased 3% to CHF 12.9 billion. The business area Centralised and Point of Care Solutions (+3%) was the main contributor, with growth driven by the immunodiagnostics business. Growth was reported in Asia-Pacific (+6%), Latin America (+12%) and EMEA2 (+2%). In North America, sales were stable.

In December, Roche completed the acquisition of Spark Therapeutics, Inc. (Spark Therapeutics), based in Philadelphia, USA. Spark Therapeutics's investigational gene therapies have the potential to provide long-lasting effects, dramatically and positively changing the lives of patients with conditions where no, or only palliative, therapies exist. Greater understanding of the human genome and genetic abnormalities have allowed Spark Therapeutics's scientists to tailor investigational therapies to patients suffering from very specific genetic diseases. This approach holds great promise in developing effective treatments for a host of inherited diseases, including blindness, haemophilia, lysosomal storage disorders and neurodegenerative diseases.

Also in December, Roche signed a licensing agreement with Sarepta Therapeutics, Inc., providing Roche with exclusive commercial rights to SRP-9001, Sarepta's investigational gene therapy for Duchenne muscular dystrophy (DMD), outside the US. DMD is an X-linked rare degenerative neuromuscular disorder causing severe progressive muscle loss and premature death. SRP-9001 is currently in clinical development for DMD.

Commenting on the Group's results, Roche CEO Severin Schwan said: "In 2019, Roche achieved excellent operating results. I am delighted about the launches of our new cancer medicines Polivy and Rozlytrek, additional indications for Tecentriq and Kadcyla and priority review of risdiplam, our new medicine for a neurological disorder. Based on the progress made in rejuvenating our portfolio, Roche is very well positioned to grow going forward. For 2020 we expect sales growth in the low- to mid-single digit range in spite of the even greater impact of the competition from biosimilars."
About Roche
Roche is a global pioneer in pharmaceuticals and diagnostics focused on advancing science to improve people's lives. The combined strengths of pharmaceuticals and diagnostics under one roof have made Roche the leader in personalised healthcare - a strategy that aims to fit the right treatment to each patient in the best way possible.
Roche is the world's largest biotech company, with truly differentiated medicines in oncology, immunology, infectious diseases, ophthalmology and diseases of the central nervous system. Roche is also the world leader in in vitro diagnostics and tissue-based cancer diagnostics, and a frontrunner in diabetes management.
Founded in 1896, Roche continues to search for better ways to prevent, diagnose and treat diseases and make a sustainable contribution to society. The company also aims to improve patient access to medical innovations by working with all relevant stakeholders. More than thirty medicines developed by Roche are included in the World Health Organization Model Lists of Essential Medicines, among them life-saving antibiotics, antimalarials and cancer medicines. Moreover, for the eleventh consecutive year, Roche has been recognised as one of the most sustainable companies in the Pharmaceuticals Industry by the Dow Jones Sustainability Indices (DJSI).
The Roche Group, headquartered in Basel, Switzerland, is active in over 100 countries and in 2019 employed about 98,000 people worldwide. In 2019, Roche invested CHF 11.7 billion in R&D and posted sales of CHF 61.5 billion. Genentech, in the United States, is a wholly owned member of the Roche Group. Roche is the majority shareholder in Chugai Pharmaceutical, Japan.