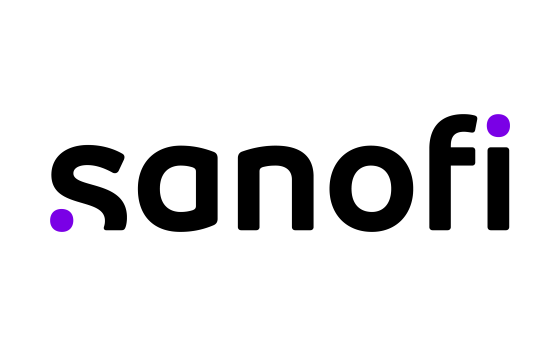 Sanofi and Regeneron Pharmaceuticals, Inc. announced that the European Commission (EC) has granted marketing authorization for Kevzara® (sarilumab) in combination with methotrexate (MTX) for the treatment of moderately to severely active rheumatoid arthritis (RA) in adult patients who have responded inadequately to - or who are intolerant to - one or more disease modifying anti-rheumatic drugs (DMARDs), such as MTX.Anchor[1] Kevzara may be used as monotherapy in case of intolerance to MTX or when treatment with methotrexate is inappropriate.

Kevzara is a human monoclonal antibody that binds to the interleukin-6 receptor (IL-6R) and blocks pro-inflammatory IL-6 mediated signaling. Elevated levels of IL-6 are found in the synovial fluid of patients with RA and play an important role in both the pathologic inflammation and joint destruction which are hallmarks of RA.

"RA is a difficult-to-treat, lifelong disease and many healthcare providers are challenged with finding a treatment that works for their patients," said Elias Zerhouni, M.D., President, Global R&D, Sanofi. "Kevzara works differently than some of the other most commonly used biologics, and its approval is good news for the many patients with a high unmet need."

RA affects approximately 2.9 million people in Europe alone.[2] In RA, the immune system attacks the tissues of the joints, causing inflammation, joint pain, swelling, stiffness, fatigue, and eventually joint damage and disability.[3],[4] RA is most common in those aged 35-50 years old.[5]

"We are pleased to bring Kevzara to European patients who may not be responding to the most commonly used biologics such as TNF inhibitors, or who may be seeking an effective monotherapy to reach their treatment goals," said George D. Yancopoulos, M.D., Ph.D., Founding Scientist, President, and Chief Scientific Officer, Regeneron. "This approval was made possible through the hard work of our innovative scientists, as well as thousands of dedicated investigators and patients around the world who participated in the SARIL-RA clinical trial program."

The EC approval is based upon receipt of a positive opinion by European Medicine Agency's (EMA) Committee for Medicinal Products for Human Use (CHMP), which evaluated results from seven Phase 3 trials in the global SARIL-RA clinical development program. These studies incorporate data from more than 3,300 adults with moderately to severely active RA who have had an inadequate response or intolerance to one or more biologic or non-biologic DMARDs.

The program includes the Phase 3 MONARCH study, in which treatment with Kevzara 200 mg monotherapy was superior to adalimumab 40 mg (marketed by AbbVie as HUMIRA®) monotherapy in reducing disease activity and improving physical function, with more patients achieving clinical remission over 24 weeks.
At 24 weeks, patients treated with Kevzara demonstrated greater reduction in disease activity as measured by change from baseline in the Disease Activity Score with 28 joint count and erythrocyte sedimentation rate (DAS28-ESR), the primary endpoint of the study (Kevzara, -3.28; adalimumab, -2.20)
At 24 weeks, patients treated with Kevzara demonstrated greater improvement from baseline in physical function as measured by the Health Assessment Questionnaire – Disability Index (HAQ-DI), a secondary endpoint of the study (Kevzara, -0.61; adalimumab, -0.43)
At 24 weeks, patients treated with Kevzara achieved higher rates of DAS28-ESR remission (score<2.6), a secondary endpoint of the study (Kevzara, 26.6%; adalimumab, 7.0%)
At 24 weeks, patients treated with Kevzara demonstrated a greater improvement in signs and symptoms of RA as measured by the proportion of patients achieving a 20 percent improvement in the ACR criteria (ACR20) (Kevzara, 71.7%; adalimumab, 58.4%; p=0.0074). The proportion of patients achieving ACR50 was also higher with Kevzara (Kevzara, 45.7%; adalimumab, 29.7%; p=0.0017) as well as for ACR70 (Kevzara, 23.4%; adalimumab, 11.9%; p=0.0036). ACR20, ACR50, and ACR70 response at week 24 were secondary endpoints of the study.
In the Phase 3 MOBILITY study, treatment with Kevzara plus MTX reduced signs and symptoms, improved physical function, and at week 52, inhibited the progression of structural damage by 91 percent for the Kevzara 200 mg dose and 68 percent for the Kevzara 150 mg dose, compared to placebo plus MTX. In the Phase 3 TARGET study, treatment with Kevzara plus DMARD reduced signs and symptoms and improved physical function, compared to placebo plus DMARD. Detailed results from the MOBILITY and TARGET studies are available in the Kevzara (sarilumab) FDA approval press release here.
The recommended dose of Kevzara is 200 mg once every 2 weeks administered as a subcutaneous injection with a prefilled syringe or prefilled pen.1 Reduction of dose from 200 mg once every 2 weeks to 150 mg once every 2 weeks is recommended to help manage certain laboratory abnormalities (neutropenia, thrombocytopenia, and liver enzyme elevations).
The most frequent adverse reactions observed with Kevzara in clinical studies were neutropenia, increased alanine aminotransferase, injection site erythema, upper respiratory infections, and urinary tract infections. The most common serious adverse reactions were infections. Treatment with Kevzara should be withheld in patients who develop a serious infection until the infection is controlled. Initiating treatment with Kevzara is not recommended in patients with a low neutrophil count, i.e., absolute neutrophil count (ANC) < 2 x 109/L and in patients with a platelet count below 150 x 103/μL.
Kevzara is also approved in the United States and Canada. The companies are also seeking approvals in a number of other countries globally.
About Sanofi
Sanofi, a global healthcare leader, discovers, develops and distributes therapeutic solutions focused on patients' needs. Sanofi is organized into five global business units: Diabetes and Cardiovascular, General Medicines and Emerging Markets, Sanofi Genzyme, Sanofi Pasteur and Consumer Healthcare. Sanofi is listed in Paris (EURONEXT: SAN) and in New York (NYSE: SNY).
Sanofi Genzyme focuses on developing specialty treatments for debilitating diseases that are often difficult to diagnose and treat, providing hope to patients and their families.
About Regeneron Pharmaceuticals, Inc.
Regeneron (NASDAQ: REGN) is a leading biotechnology company that invents life-transforming medicines for people with serious diseases. Founded and led by physician-scientists for nearly 30 years, our unique ability to repeatedly and consistently translate science into medicine has led to six FDA-approved treatments and over a dozen product candidates, all of which were homegrown in our laboratories. Our medicines and pipeline are designed to help patients with eye disease, heart disease, allergic and inflammatory diseases, pain, cancer, and infectious and rare diseases.
Regeneron is accelerating and improving the traditional drug development process through its unique VelociSuite® technologies, including VelocImmune® which yields optimized fully-human antibodies, and ambitious initiatives such as the Regeneron Genetics Center, one of the largest genetics sequencing efforts in the world.
1. Kevzara Summary of Product Characteristics April 2017
2. National Rheumatoid Arthritis Foundation. "European Fit to Work report." Available at http://www.nras.org.uk/european-fit-for-work-report. Last accessed June 2017
3. Mayo Clinic. "Rheumatoid Arthritis." Available at http://www.mayoclinic.org/diseases-conditions/rheumatoid-arthritis/home/ovc-20197388. Last accessed June 2017.
4. Arthritis Research UK. "What are the symptoms of rheumatoid arthritis?" Available at: http://www.arthritisresearchuk.org/arthritis-information/conditions/rheumatoid-arthritis/symptoms.aspx Last accessed: June 2017
5. Burton, W, Morrison, A, Maclean, R, and Ruderman, E. "Systematic review of studies of productivity loss due to rheumatoid arthritis." Occupational Medicine 2006;56:18–27