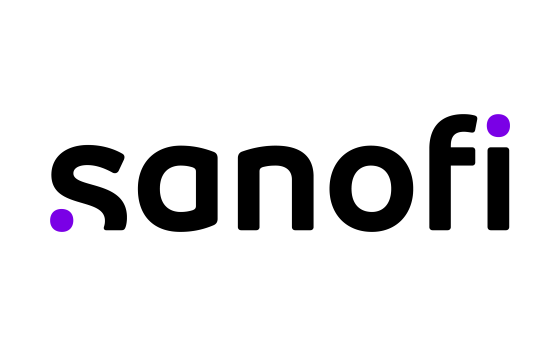 Sanofi and Kiadis Pharma N.V. ("Kiadis" or the "Company") (Euronext Amsterdam and Brussels: KDS) have entered into a definitive merger agreement under which Sanofi will offer to acquire all of the outstanding ordinary shares of Kiadis at a price per Kiadis share of €5.45 in cash (272% premium to the closing price on 30 October 2020), representing an aggregate adjusted equity value of approximately €308 million. The Kiadis Management Board and Supervisory Board unanimously approve the intended transaction and recommend the Offer to holders of Kiadis' Shares.

John Reed, M.D., Ph.D., Global Head of Research and Development of Sanofi, commented, "We believe Kiadis' 'off the shelf' K-NK cell technology platform will have broad application against liquid and solid tumors, and create synergies with Sanofi's emerging immuno-oncology pipeline, providing opportunities for us to pursue potential best-in-disease approaches."

Arthur Lahr, Chief Executive Officer of Kiadis, commented, "Kiadis' vision is to bring novel cell-based medicines to people with life-threatening diseases, and this transaction will help achieve that vision. After the discontinuation of our lead product candidate and subsequent reorganization in 2019, we restarted Kiadis early in 2020 as an entirely new company focused solely on the proprietary and differentiated NK-cell platform that we obtained through the acquisition of CytoSen Therapeutics. Sanofi's offer is a clear testimony to the uniqueness of our NK-cell platform and the rapid success of Kiadis' transformation. The Kiadis Boards unanimously believe that Sanofi has the resources and financial strength to accelerate development of our NK-cell products, to the benefit of patients. We believe this transaction represents compelling value to shareholders and offers a fair reflection of the potential of our platform and pipeline, given the risk/reward profile typical to biotech and the capital required to execute our business plan. Finally, this transaction will provide excellent career opportunities for our employees, who will be viewed by Sanofi as their internal cell-therapy experts."
Innovative K-NK-cell Platform
Kiadis' proprietary platform is based on allogeneic or 'off-the-shelf' NK-cells from a healthy donor. NK-cells seek and identify malignant cancer cells and have broad application across various tumor types. The platform has the potential to make products rapidly and economically available for a broad patient population across a wide range of indications.

Kiadis' NK cell-based medicines will be developed alone and in combination with Sanofi's existing platforms.
Complementary Strong Science to Generate First-in-Class Medicines and Strategic Fit Across Core Therapeutic Areas
Sanofi's research, development, manufacturing and commercial expertise will be leveraged to advance Kiadis' pipeline, which includes NK-cell-based medicines for the treatment of patients undergoing hematopoietic stem cell transplant, liquid and solid tumors, as well as infectious disease.

In July 2020, Sanofi licensed Kiadis' pre-clinical K-NK004 program for multiple myeloma.

Kiadis' pipeline of NK-cell therapies has the potential to deliver adjunctive therapy for patients undergoing hematopoietic stem cell transplantation or who have acute myeloid leukemia (AML).
K-NK002 is in a Phase 2 study evaluating NK-cells to prevent post-transplant relapse in patients with AML and myelodysplastic syndromes. The trial will be conducted in collaboration with premier U.S. transplant centers.
K-NK003 is in a Phase 1 study evaluating NK-cells for patients with relapsed or refractory AML.
KNK-ID-101 is a program evaluating the properties of K-NK cells and their suitability to fight SARS-CoV-2 and the option to develop K-NK cells as a post-exposure pre-emptive therapy for COVID-19 in high risk patients. Kiadis plans to initiate a Phase 1/2a clinical trial evaluating the use of K-NK cells to treat COVID-19 patients with government grant funding.
Accelerates the clinical development and broadens patient reach of current Kiadis pipeline
Subject to the completion of the Offer, Sanofi will provide the resources and capabilities necessary to accelerate the development of current Kiadis programs for the treatment of blood tumors, solid cancers and infectious diseases, maximizing their potential to the benefit of patients.
Transaction details
The proposed transaction envisions the acquisition of the Shares of Kiadis pursuant to a recommended public offer by Sanofi. The Offer Price represents an implied equity value for 100% of Kiadis on a fully diluted basis of EUR 308 million.
About Kiadis
Founded in 1997, Kiadis is committed to developing innovative cell-based medicines for patients with life-threatening diseases. With headquarters in Amsterdam, The Netherlands, and offices and activities across the United States, Kiadis is reimagining medicine by leveraging the natural strengths of humanity and our collective immune system to source the best cells for life.
Kiadis is listed on the regulated market of Euronext Amsterdam and Euronext Brussels since July 2, 2015, under the symbol KDS.
About Sanofi
Sanofi is dedicated to supporting people through their health challenges. We are a global biopharmaceutical company focused on human health. We prevent illness with vaccines, provide innovative treatments to fight pain and ease suffering. We stand by the few who suffer from rare diseases and the millions with long-term chronic conditions.
With more than 100,000 people in 100 countries, Sanofi is transforming scientific innovation into healthcare solutions around the globe.
Sanofi, Empowering Life