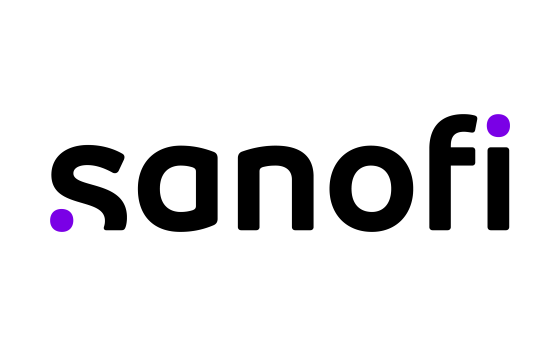 Sanofi Pasteur, the vaccines global business unit of Sanofi, and Translate Bio (NASDAQ: TBIO), a clinical-stage messenger RNA (mRNA) therapeutics company, announced the start of the Phase 1/2 clinical trial for MRT5500, an mRNA vaccine candidate against SARS-CoV-2, the virus that causes COVID-19. The Companies expect interim results from this trial in the third quarter of 2021.

"Our mRNA vaccine candidate is the result of our expertise in infectious diseases coupled with the innovative technologies of our partner," said Thomas Triomphe, Executive Vice President and Global Head of Sanofi Pasteur. "Initiating the Phase 1/2 trial represents an important step forward in our goal of bringing another effective vaccine to the ongoing fight against the COVID-19 pandemic."

"We have made important progress towards developing mRNA vaccine candidates for infectious diseases through our collaboration with our partner Sanofi Pasteur," said Ronald Renaud, Chief Executive Officer of Translate Bio. "With the impact of mRNA vaccines demonstrated during the pandemic, our joint development team remains steadfast in our commitment to advancing MRT5500 as part of the collaborative effort to overcome this global health crisis."

Preclinical studies are ongoing and will continue over the next several months to evaluate whether MRT5500, as well as additional mRNA vaccine candidates, will induce neutralizing antibodies against the emerging SARS-CoV-2 variants, with the potential to inform current and future clinical development.

The joint development team is working on improving the temperature stability of the mRNA vaccine candidate and targeting a -20°C storage temperature for late-stage clinical trials and at launch. Efforts are also underway to enable the product to be stable at routine refrigerator temperature (2-8°C).

MRT5500 is being developed under a collaboration and license agreement between Sanofi Pasteur and Translate Bio.
About the Phase 1/2 clinical trial
The Phase 1/2 clinical trial is a randomized, double blind and placebo-controlled trial designed to evaluate the safety, reactogenicity (tolerability) and immunogenicity (immune response) of MRT5500, a COVID-19 vaccine candidate. A total of 415 healthy adults 18 years of age and older are expected to be enrolled in the trial across 13 investigational sites.

Clinical trial participants will receive one dose of MRT5500, or two doses 21 days apart. Three different dose levels will be investigated (15µg, 45µg or 135µg).
About previously-published preclinical results
Preclinical data showed that two immunizations of the mRNA vaccine induced high neutralizing antibody levels that are comparable to the upper range of those observed in infected humans.
About the Sanofi Pasteur and Translate Bio collaboration
In 2018, Translate Bio entered into a collaboration and exclusive license agreement with Sanofi Pasteur Inc., the vaccines global business unit of Sanofi, to develop mRNA vaccines for up to five infectious disease pathogens. The agreement was first expanded in March 2020 to include development of a novel mRNA vaccine for COVID-19. In June 2020, the two Companies built upon the existing collaboration to pursue novel mRNA vaccines to broadly address current and future infectious diseases.

This collaboration brings together Sanofi Pasteur's leadership in vaccines and Translate Bio's mRNA research and development expertise. Under the agreement, the Companies are jointly conducting research and development activities to advance mRNA infectious disease vaccine candidates and mRNA vaccine platform development during a research term of at least four years after the original signing in 2018.
Shots on goal in the fight against COVID-19
In addition to the mRNA vaccine candidate in collaboration with Translate Bio, Sanofi is collaborating with GSK on a COVID-19 vaccine candidate using the same recombinant protein-based manufacturing technology as one of Sanofi's seasonal influenza vaccines, combined with GSK's established pandemic adjuvant platform. On February 22, 2021, GSK and Sanofi announced the beginning of a new Phase 2 study with an improved antigen formulation. Enrollment of total 720 participants was completed on March 8. This vaccine is expected to be available in Q4 2021 pending Phase 3 outcomes and regulatory authorizations.
About Translate Bio
Translate Bio is a clinical-stage mRNA therapeutics company developing a new class of potentially transformative medicines to treat diseases caused by protein or gene dysfunction, or to prevent infectious diseases by generating protective immunity. Translate Bio is primarily focused on applying its technology to treat pulmonary diseases with a lead pulmonary candidate being evaluated as an inhaled treatment for cystic fibrosis (CF) in a Phase 1/2 clinical trial. Additional pulmonary diseases are being evaluated in discovery-stage research programs that utilize a proprietary lung delivery platform. Translate Bio also believes its technology may apply broadly to a wide range of diseases, including diseases that affect the liver. Additionally, the platform may be applied to various classes of treatments, such as therapeutic antibodies or protein degradation. Translate Bio is also pursuing the development of mRNA vaccines for infectious diseases under a collaboration with Sanofi Pasteur.
About Sanofi
Sanofi is dedicated to supporting people through their health challenges. We are a global biopharmaceutical company focused on human health. We prevent illness with vaccines, provide innovative treatments to fight pain and ease suffering. We stand by the few who suffer from rare diseases and the millions with long-term chronic conditions.
With more than 100,000 people in 100 countries, Sanofi is transforming scientific innovation into healthcare solutions around the globe.
Sanofi, Empowering Life