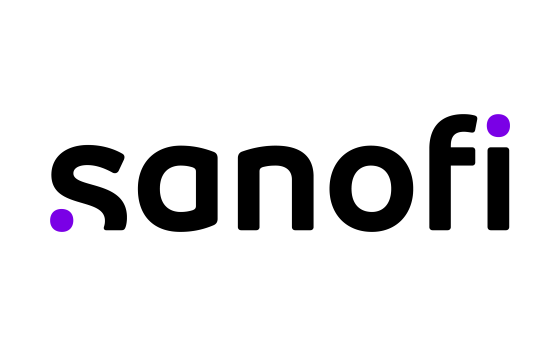 The Sanofi and GSK adjuvanted recombinant COVID-19 vaccine candidate achieved strong rates of neutralizing antibody responses, in line with those measured in people who have recovered from COVID-19, in all adult age groups in a Phase 2 study with 722 volunteers. A global pivotal Phase 3 study is expected to start in the coming weeks.

The Phase 2 interim results showed 95% to 100% seroconversion following a second injection in all age groups (18 to 95 years old) and across all doses, with acceptable tolerability and with no safety concerns. Overall, the vaccine candidate elicited strong neutralizing antibody levels that were comparable to those generated by natural infection, with higher levels observed in younger adults (18 to 59 years old). After a single injection, high neutralizing antibody levels were generated in participants with evidence of prior SARS-CoV-2 infection, suggesting strong potential for development as a booster vaccine.

"Our Phase 2 data confirm the potential of this vaccine to play a role in addressing this ongoing global public health crisis, as we know multiple vaccines will be needed, especially as variants continue to emerge and the need for effective and booster vaccines, which can be stored at normal temperatures, increases," said Thomas Triomphe, Executive Vice President and Global Head of Sanofi Pasteur. "With these favorable results, we are set to progress to a global Phase 3 efficacy study. We look forward to generating additional data and working with our partners around the world to make our vaccine available as quickly as possible."

Roger Connor, President of GSK Vaccines added: "These positive data show the potential of this protein-based adjuvanted vaccine candidate in the broader context of the pandemic, including the need to address variants and to provide for booster doses. We believe that this vaccine candidate can make a significant contribution to the ongoing fight against COVID-19 and will move to Phase 3 as soon as possible to meet our goal of making it available before the end of the year."

Based on these positive Phase 2 interim results, the companies plan to initiate a global Phase 3, randomized, double-blind study with the 10µg dose, in combination with GSK's pandemic adjuvant, in the coming weeks. This Phase 3 trial is expected to enroll more than 35,000 adult participants from a broad range of countries and will assess the efficacy of two vaccine formulations including the D614 (Wuhan) and B.1.351 (South African) variants.

In parallel, the companies intend to conduct booster studies with various variant formulations in order to assess the ability of a lower dose of the vaccine to generate a strong booster response regardless of the initial vaccine platform received.

Pending positive Phase 3 outcomes and regulatory reviews, the vaccine is expected to be approved in the fourth quarter of 2021.
More about the Phase 2 study
The Phase 2 study interim results show that the adjuvanted recombinant vaccine candidate triggered strong immune response amongst adults of all age groups with 95% to 100% seroconversion rates and neutralizing antibodies that were comparable to those generated by natural infection. The high titers observed in the non-naïve population after one dose of the vaccine candidate also suggest it may have strong potential for use as a booster vaccine. Full results of the Phase 2 study will be published in a peer-reviewed journal.

The randomized, double-blind, multi-center-dose-ranging study was conducted in healthy adults aged 18 years of age and older, including those with high risk medical conditions, to evaluate the safety, reactogenicity, and immunogenicity of two injections given 21 days apart, with 3 antigen dose levels of 5, 10 and 15 µg. Beginning in February 2021, the study enrolled 722 volunteers in the U.S. and Honduras. It included equivalent numbers of adults 18 to 59 years and those 60 years and above.

This effort is supported by federal funds from the Biomedical Advanced Research and Development Authority, part of the office of the Assistant Secretary for Preparedness and Response at the U.S. Department of Health and Human Services in collaboration with the U.S. Department of Defense Joint Program Executive Office for Chemical, Biological, Radiological and Nuclear Defense under Contract # W15QKN-16-9-1002.
About the Sanofi / GSK partnership
In the partnership between the two Companies, Sanofi provides its recombinant antigen and GSK contributes its pandemic adjuvant, both established vaccine platforms that have proven successful against influenza. The recombinant technology combined with GSK's adjuvant is designed to offer the advantages of stability at temperatures used for routine vaccines, making it easily implementable and easier to distribute at a global scale through existing infrastructures where vaccines are stored at normal refrigerator temperature. It also offers the potential to generate high and sustained immune responses, and the potential to prevent virus transmission.
Shots on goal in the fight against the COVID-19 pandemic
In addition to the adjuvanted recombinant protein-based vaccine in collaboration with GSK, Sanofi is developing a messenger RNA vaccine in partnership with Translate Bio. In March 2021, Sanofi and Translate Bio initiated a Phase 1/2 clinical trial of their mRNA COVID-19 vaccine candidate, in order to assess safety, immune response and reactogenicity, after preclinical data showed high neutralizing antibody levels. First results are expected in the third quarter of 2021.

Sanofi is also committed to providing manufacturing support to other vaccine producers. The company recently announced it will manufacture up to 200 million doses of Moderna's COVID-19 vaccine for the U.S., starting in September 2021. Earlier this year, Sanofi also announced the company will provide support to BioNTech for 125 million doses for the European Union. In February, Sanofi said it would support Johnson & Johnson for the production of its COVID-19 vaccine at a rate of approximately 12 million doses per month.

In addition to developing its two COVID-19 vaccines, Sanofi is the only company to leverage its manufacturing capacity and expertise for three different COVID-19 vaccines to support the global vaccines supply and help combat the pandemic.

Find out more about COVID-19 vaccine candidates.
About GSK
GSK is a science-led global healthcare company with a special purpose: to help people do more, feel better, live longer. GSK is the leading manufacturer of vaccines globally.
About Sanofi
Sanofi is dedicated to supporting people through their health challenges. We are a global biopharmaceutical company focused on human health. We prevent illness with vaccines, provide innovative treatments to fight pain and ease suffering. We stand by the few who suffer from rare diseases and the millions with long-term chronic conditions.
With more than 100,000 people in 100 countries, Sanofi is transforming scientific innovation into healthcare solutions around the globe.
Sanofi, Empowering Life